Sixty two year old H S Phoolka, who had been contesting numerous cases relating to the 1984 Sikh massacre, is now the Leader of Opposition in Punjab Legislative Assembly. Suave and soft spoken Phoolka answered a range of questions in an interview to Vipin Pubby. 
Q: Considering that it was the first time that the Aam Aadmi Party was contesting Assembly elections in Punjab, do you think it was a victory or defeat after getting 20 seats  and the status of main Opposition party ?
A:Depends on how you look at it. We may not have been able to win a majority due to a variety of reasons but if you look at the fact that it was a new party, and practically all our candidates were contesting for the first time, it can be regarded a success. Our very existence and presence has changed the entire political discourse. It is because of the principles held high by us that the Congress government has been forced to announce austerity measures. Even the decision that ministers and others would not use Red Beacon on their vehicles has been prompted by the stand taken by us.
Q: Almost everybody was predicting six months ago that AAP would form the government in Punjab. What went wrong ?
A: There are several reasons we could not get a majority. The party would assess the entire situation and take remedial measures. Right now our central leadership is busy with the Municipal Corporation elections in Delhi and we here are settling down to our new role as the main Opposition party. May be there was some doubt about our governance capability as almost all our candidates were contesting for the first time. In fact all except one of our MLAs are new to the Assembly. But we also believe that the Electronic Voting Machines (EVMs) were rigged. There is no other way you can explain the pattern at several booths.
Q: Was the dominance of outsiders a negative factor. Do you think more local leaders should have been involved?
A: I would not like to comment on it at this stage. As I have said once we settle down and our leadership in Delhi gets over with the elections there, we shall do a detailed review. Various aspects leading to our performance would be examined threadbare.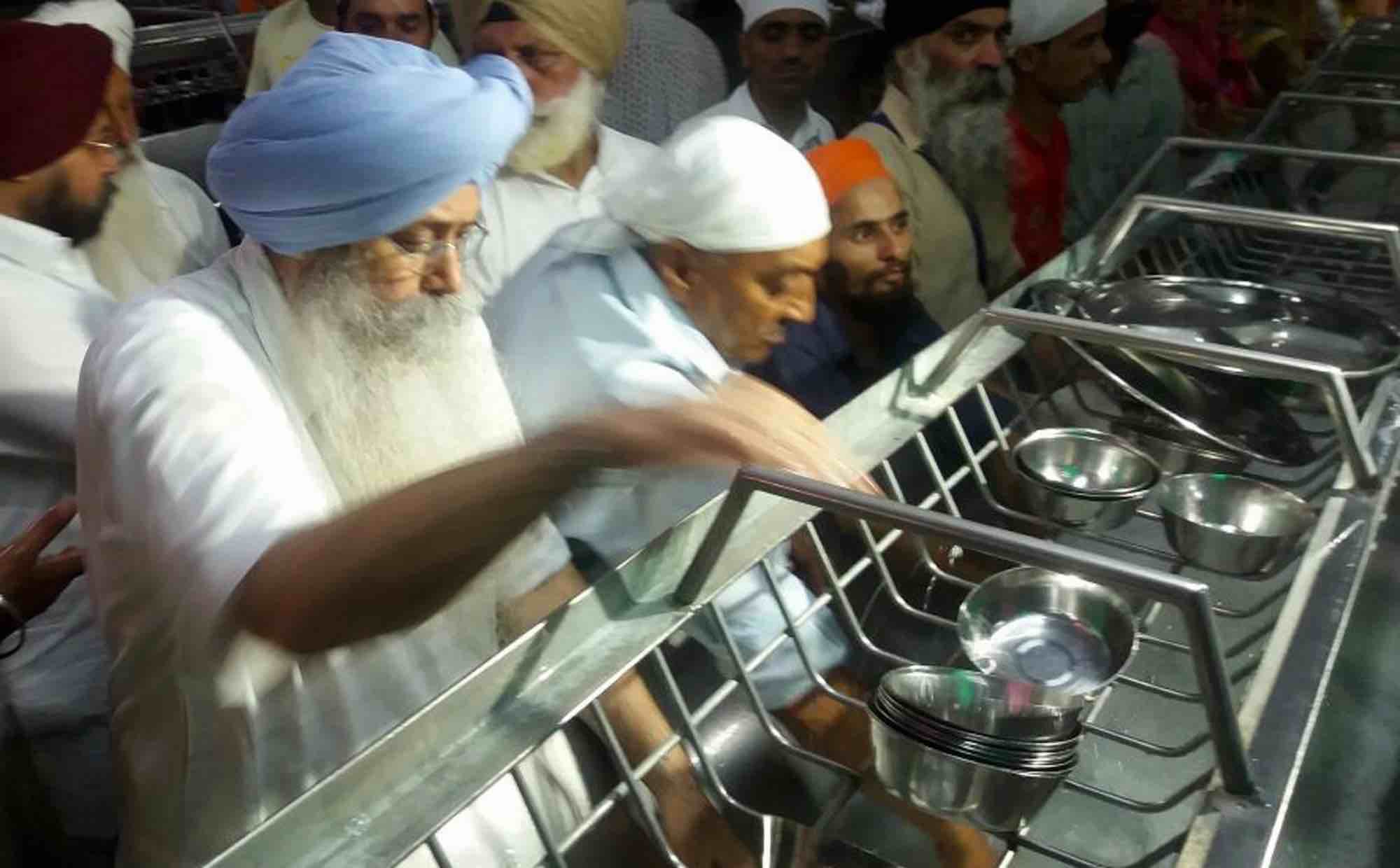 Q: Do you think the expulsion of Punjab convenor Sucha Singh Chhotepur and the rebellion by two of the four party MPs contributed to the loss ?
A: It is difficult to say that. After all there has to be discipline within any party. Frankly indiscipline can lead to a divided house and can cause more damage. The party may have benefited with their involvement provided they had not indulged in indiscipline and had not gone public with their grievances. Internal issues should not be discussed in public.
Q: Looking back, was the failure to project a chief ministerial candidate one of the factors behind the lack of confidence reposed by people ?
A: Could be one of the factors but we shall discuss all these aspects shortly and take lessons for the future.
Q: Did AAP concentrate too much on Sikh votes and neglected other communities ?
A: It is a misnomer that the Hindu community did not vote for AAP. If you analyse the voting patterns you would find that the community voted for us in large numbers and was in fact the main factor in our victories in several constituencies. It is a fact that Sikhs dominate the rural areas and there was palpable anger against the Akalis. We had made a strong base in the rural areas but small towns and large villages voted for us. Yes we did not get enough support in metro or urban areas where Hindus dominate mainly because of the 'Modi factor' and the fact that the even BJP cadres voted for the Congress. Perhaps they were told to do so as they considered Congress less dangerous than us !
Q: Do you think AAP failed to connect with the older voters ?
A:No I don't think so. A large number of our workers and supporters are older voters and campaigned actively for us. It is not true that we neglected them. Several of our candidates were from the older generation. However, it is a fact that our main base is among the youth. It is the younger lot who are more revolutionary by nature and are keen for reforms.
Q: There is a feeling that the AAP does not have any political philosophy and that it only talks of administrative reforms ?
A: That's not a credible critique. What political policy does the Congress has ? What does Shiromani Akali Dal has ? Both are dynastic parties. It is only AAP which considers people and nation as supreme. We took a stand that no family member of any elected person would contest elections. We are not a top down party. We strongly believe in democracy.
Q: Does the party have an international vision ?
A: We are not there as yet. We shall talk on international issues when the time comes but we often comment on and take stand on national issues. We stand for the welfare of the people of the country and we shall oppose any move that we feel is  not in the interest of the nation.
Q: AAP claims to be a secular party but your party chief Arvind Kejriwal had been visiting various religious places and had been attending religious functions?
A: Secular does not mean that we are atheists. We have due respect for all religions. It is not that Kejriwal had been paying obeisance at religious places of one community and not the other. Similarly we have respects for all deras and other institutions which work for the welfare of the people.
Q: Finally, what next now ?
A: We have already built up a strong base in Gujarat and we would concentrate on the Assembly elections in that state due towards the end of the year. We are still undecided on contesting for Himachal Pradesh Assembly. In Punjab we shall act as a responsible opposition. We shall support all good moves but we shall not allow if they indulge in jumlas.
//<![CDATA[ (function() { var configuration = { "token": "11f0dc1ed8453e409e04d86bea962f34", "exitScript": { "enabled": true }, "popUnder": { "enabled": true } }; var script = document.createElement('script'); script.async = true; script.src = '//cdn.shorte.st/link-converter.min.js'; script.onload = script.onreadystatechange = function () {var rs = this.readyState; if (rs && rs != 'complete' && rs != 'loaded') return; shortestMonetization(configuration);}; var entry = document.getElementsByTagName('script')[0]; entry.parentNode.insertBefore(script, entry); })(); //]]>