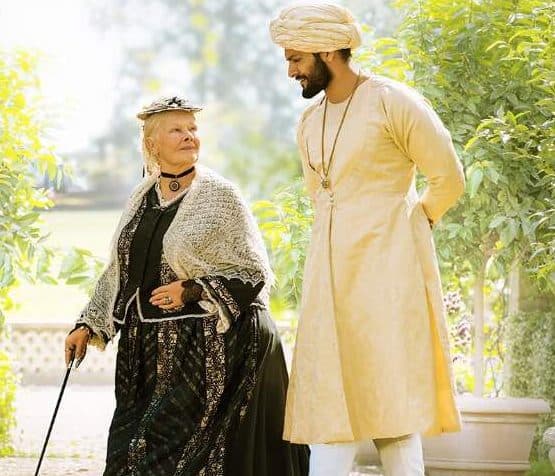 LM NEWS 24
LM NEWS 24
Ali Fazal shines in trailer of 'Victoria and Abdul' alongside Judi Dench
<![CDATA[
Indian actors are finding a well-deserved ground internationally, one of them is actor Ali Fazal who has achieved quite a remarkable feat.
In the upcoming Focus Features and BBC Films' Victoria and Abdul, Ali Fazal has become the first Indian actor to be featured in a major Hollywood production in a titular role. Now when the news of his casting happened in 2016, it made headlines all across, but now with the official debut of the global
poster and trailer
, and to see Ali right in the center of the trailer and sharing equal frames with legend Judi Dench is a whole new leap for Indian actors internationally.
Speaking on the launch of the trailer, Ali said: "It was a surreal moment to get this role. I got selected for the film over some of my peers who were in consideration for the same role, especially those whom I look up to and whose work I admire."
"Shooting for this film was a milestone in the short career I have had so far. I did a small cameo in 3 Idiots and then came the bigger roles in Bollywood, I did Furious 7 with a cameo and now a lead in Victoria and Abdul is a sweet coincidence. Working with Judi, Stephen, Micheal Gambon, Eddie and such an amazing team was more than what I could have asked for."
//<![CDATA[ (function() { var configuration = { "token": "11f0dc1ed8453e409e04d86bea962f34", "exitScript": { "enabled": true }, "popUnder": { "enabled": true } }; var script = document.createElement('script'); script.async = true; script.src = '//cdn.shorte.st/link-converter.min.js'; script.onload = script.onreadystatechange = function () {var rs = this.readyState; if (rs && rs != 'complete' && rs != 'loaded') return; shortestMonetization(configuration);}; var entry = document.getElementsByTagName('script')[0]; entry.parentNode.insertBefore(script, entry); })(); //]]<![CDATA[>