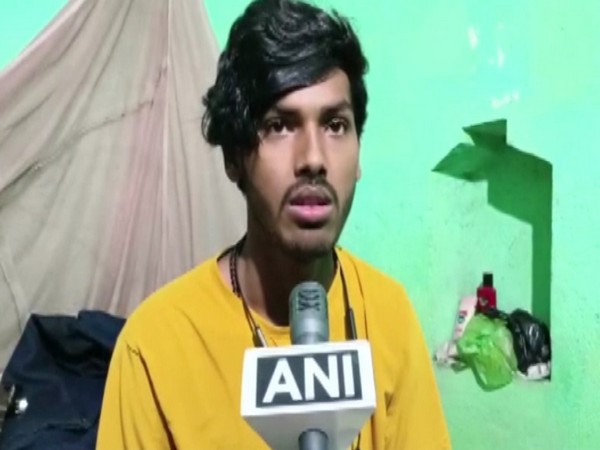 LM NEWS 24
LM NEWS 24
Meet Amarjeet Jaikar: Singer Who Became Overnight Sensation
In today's world, social media works like a magic wand, especially for those who are talented and lack the means to access a platform to showcase their talent.
A young man from Bihar's Samastipur, Amarjeet Jaikar, recently became an overnight star after his video went viral on many social media platforms.
Amarjeet recently uploaded a video of himself singing a soulful rendition of the famous song 'Dil De Diya Hai' and it has won many hearts on the internet, including some Bollywood celebrities.
Even Sonu Sood shared his video. Actress Nitu Chandra shared the video on Twitter and even enquired about his whereabouts. She wrote, "Who is this guy? Fabulous. Please send his contact no. Thanks"
Amarjeet frequently posts videos of himself singing along to different Bollywood songs. He hails from Shahpur Patori Bhabhua village, which is about 35 kilometres from Samastipur.
Speaking to ANI, Amarjeet expressed gratitude after his video got viral. He also revealed that Neetu Chandra even called him and promised to call him to Mumbai.
He said, "Neetu Chandra mam ka call bhi aaya tha, unhone bola hai ki Mumbai bulaungi!"
When asked about his family background, he revealed that he is currently pursuing his studies and does stage shows in his village. His father has a small salon.
His mother further expressed how proud she was to hear about his son's fame on social media. She revealed that many called him mad because he would sing so much, and wanted to pursue it however, now all of them are quite happy with him becoming an overnight star!
She also revealed that Amarjeet used to work with caterers for weddings earlier, however, after some time, he started doing stage shows at weddings to earn some money.
Well, clearly, he has gained mass popularity over the past few days, thanks to social media! Hopefully, he will continue to shine and get some work due to it in the future. (ANI)
Read More:http://13.232.95.176/