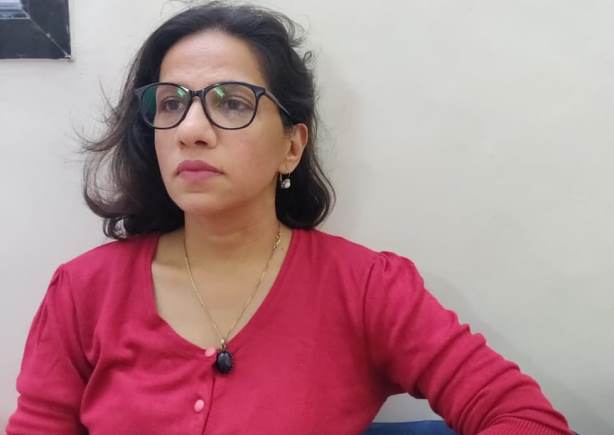 LOK ISSUES
LOK ISSUES
'News Channels Often Tacitly Back Mob Justice For Rapists'
Namita Shetty, 39, trained in India and Germany to be a professional psychotherapist, and provides help to the stressed. She tells LokMarg how a combination of factors lead to rape and sexual assaults. And why such incidents draw frenzied calls for mob justice
I am a certified psychotherapist based in Mumbai and have been practising for 15 years now. Last year I worked with the Telangana Police. Yes, the very Telangana Police that was recently involved in the encounter of the four men accused in the Priyanka Reddy rape-murder case. I was invited by a senior police officer to provide therapy, guidance, counselling to the men in uniform. Telangana Police was doing a really good job in reforming prisoners which is the aim of the judicial system.
Few people know this but Telangana Police has one of the highest reform rates. However, it also needs to be said that our police forces are working in very difficult circumstances. Near zero holidays, no fixed duty timings, cramped workspaces, bad condition of living quarters in smaller towns, not much time to interact with family members and much more. All this means they are functioning on high stress-level most of the times. If we want policemen to be sensitive to the needs of the victims, we need to be sensitive to their basic needs as well.
Coming to the rape accused, as we witnessed in the Nirbhaya rape-murder case and, more recently, in the Hyderabad, all of the perpetrators were from lower income groups; this is not to state that the tendency to mistreat women is restricted to the lower income groups. Only that the lower social strata has lesser recourse to psychological help, more so in India, in the absence of a social security apparatus. If we want a better and safer country we need to take care of everyone's emotional and mental needs.
The sense of shame related to sexuality has become deep-rooted in our society and thus sexuality has become repressed. The more repressed sexuality is, the more depraved forms it will take to come out. Each case, be it Unnao, Muzzafarpur, Hyderabad or Delhi, each criminal act is becoming scarier than the next. As a psychotherapist, I listen day in and day out to the trauma that women face or have faced as children. It is heart-breaking to hear their sense of powerlessness. As a society we need to have healthy discussions as well as healthy expressions of sexuality and the aura of shame around it needs to be removed at the earliest if we want the women in our country to be safe.
While one half of the rape problem occurs because of repression, one cannot deny that the other half is about power. For, it gives a sense of power to the perpetrator in such cases. We need to give a sense of dignity, the dignity of being human, to everyone in our society from the very rich to the very poor. This will ensure that they don't have to indulge in such heinous crimes to feel good about themselves or feel powerful. Unregulated emotions of individuals wreak havoc on society.
I also feel that entertainment and news media should also be held responsible for the state of affairs we are in. Shows like Savdhaan India and Crime Patrol have created a sense of fear and mistrust among the already scared and it has given the anti-social elements newer ideas to hide traces of the crime they have committed, especially after heinous crimes like rape and murder.
It is the news media's job to highlight important issues, not to whip things up into a frenzy; such heightened emotion will trigger the call for mob justice. The mob has no conscience and it can turn into any direction anytime. It might be baying for someone else's blood for some reason today, it might bay for your blood for some other reason tomorrow.
Encounters aren't the solution to stopping rapes, urgent dialogue between all sections of society is. So, the news channel should refrain from conducting media trials and creating a sense of paranoia. The media behaves in a way which says: heads I win, tails you lose. Everyone needs to inculcate patience in these times and take a pause before reacting to anything.
On my part as a citizen, I not only provide psychological aid to people from the elite classes but my association with a charitable trust in Mumbai has helped me extend help to people from lower income groups as well, those who can't afford to take even a few hours off work to come for therapy. Be it maids who face abuse or a street vendor who is feeling depressed about life, we provide support to anyone who reaches out to us. Our charitable clinics are located at Versova and Andheri.