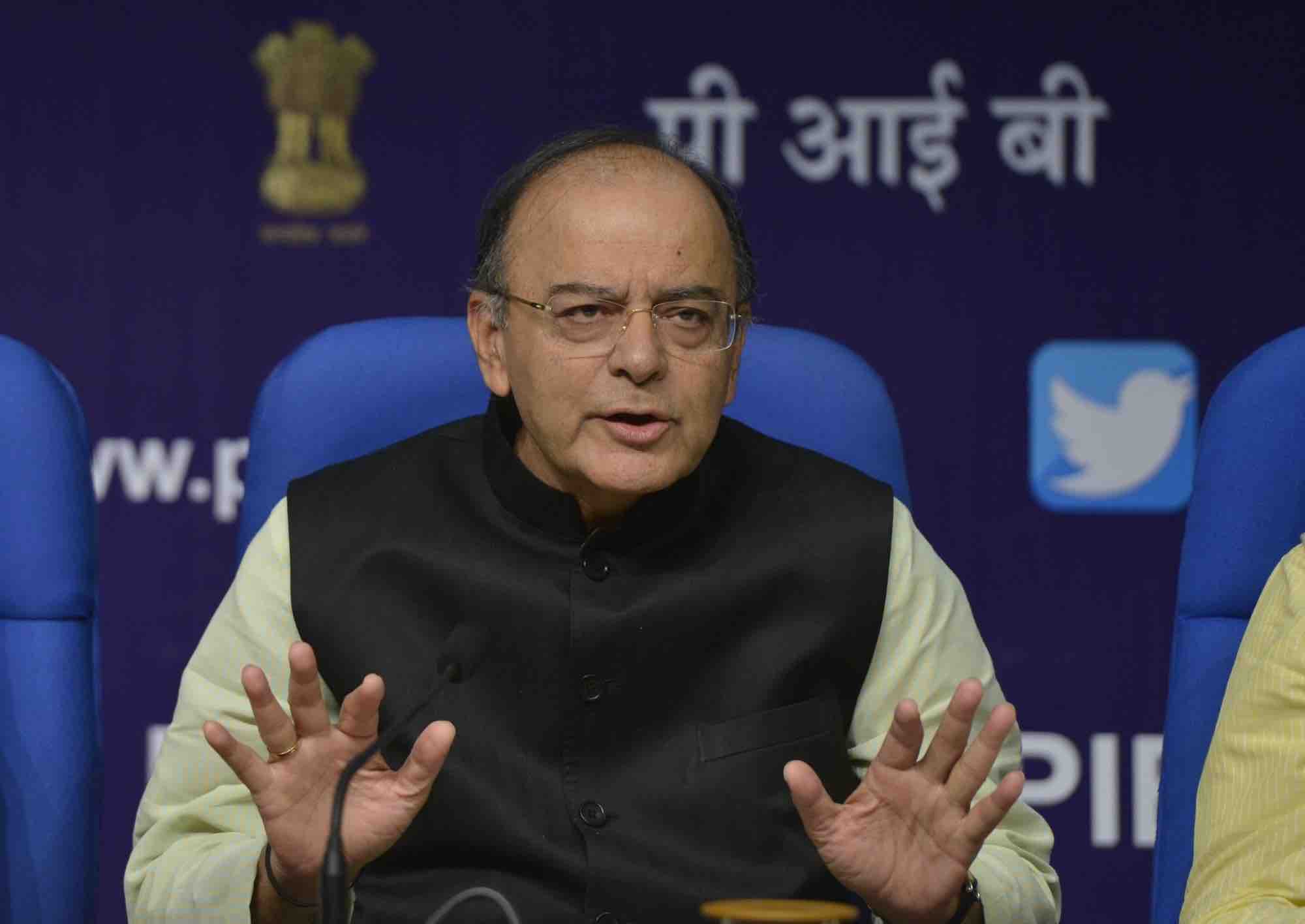 LM NEWS 24
LM NEWS 24
Govt, Opposition slug it out on demonetisation
<![CDATA[A year into demonetisation, the Opposition and the government on Tuesday exchanged verbal blows over the action with former Prime Minister Manmohan Singh calling it disastrous while Finance Minister Arun Jaitley rejected the charge saying there was an ethical and moral rationale behind the decision which had given a "new direction" to the economy. Jaitley, however, acknowledged that the "benefits may not be immediately visible" but would make future generations proud. Fielded by the party in poll-bound Gujarat, Manmohan Singh said the measure had failed its ostensible purpose of curbing wealth accumulated through tax evasion as it was known by now that none of the stated objectives of eliminating black money, terror financing and counterfeit currency have been met. "The fact that more more than 99 per cent of the (spiked) currency came back into the banking system has punctured the government's claim. There are also widespread reports of the rich converting their black money into white while the poor have undergone immense suffering," he said, "invoking the memory of more than a hundred people who lost their lives last year in the wake of the demonetisation". Calling the withdrawing of 86 per cent of legal tender in one single stroke as undemocratic and a coercive move, the former Prime Minister said "the demonetisation was clearly not the solution" to end the menace of black money and tax evasion in India. "Demonetisation has proved to be a mere bluster to reap political dividends while the real offenders have escaped," he said, again calling it "an organised loot and legalised plunder". He said while the demonetisation had reduced economic growth to 5.7 per cent, it was still "bound to be a gross underestimate as the pain of the informal sector is not adequately captured in the calculation of the GDP". What was even more tragic, he said, is the fact that none of the lessons from this "monumental blunder" has been learnt by Prime Minister Narendra Modi. "Instead of providing relief to the poor and the marginalized farmers, traders and small and medium businesses, the government chose to inflict on them a badly designed and hastily implemented GST". Manmohan Singh said if anyone had benefited from the "twin blow -- a complete disaster for our economy" it was China whose imports to India have grown by a whopping 23 per cent in just one year. He questioned the rationale behind the anti-nationalistic slur thrown on those who criticize Modi and the NDA government. "This attitude of suspecting everyone to be a thief or anti-national, the low-level rhetoric is damaging to democratic discourse and has real consequences for how we relate to one another as citizens. Political leaders must stick to the high end." Hours after the former Prime Minister's speech, Finance Minister Jaitley strongly defended the economic reforms calling note ban a "watershed moment in the history of the Indian economy". "The next generation will view the post November 2016 national economic development with a great sense of pride as it has provided them a fair and honest system to live in," he said in his Facebook post. The Finance Minister said one of the important objectives of demonetisation was "to make India a less-cash economy and thereby reduce the flow of black money in the system".
---
 Jaitley won't disclose 'all facts'
Finance Minister Arun Jaitley on Tuesday declined to disclose all the facts that went into the decision to undertake demonetisation last year. "I am chosing not to answer it for the reason that it is not necessary for me to disclose all facts to which I myself am privy (to) in discussions within the government on a sensitive issue," Jaitley said while responding to a query about former RBI Governor Raghuram Rajan's criticism of demonetisation. On being asked about whether the government is thinking of providing compensation to those died or suffered during the process of demonetisation, he said: "The remonetisation has taken place almost instantaneously and therefore the pick up of trade began thereafter."
---
While Prime Minister Modi did not mention about the aim to reduce cash transactions in his November 8 speech last year, the government, however, later said the note ban was also aimed at to make India a less-cash economy. Jaitley took a dig at Manmohann Singh, saying "anti-black money drive is (an) ethical drive, a moral step and what is morally and ethically correct has to be politically correct". He said the BJP believed that economic status quo needed to be shaken up to end corruption. "Less cash in the system may not end corruption but makes corruption difficult," he said, claiming terror funding had been "squeezed" after demonetisation. "Demonetisation is not a one-stop solution to end corruption. It cannot be, but it did change the agenda. And that changed agenda is that we should go towards less-cash economy. Individual tax payers' number has increased, digital transactions have gone up and terror funding has squeezed," Jaitley elaborated. The Central government also came under a sharp attack from West Bengal Chief Minister Mamata Banerjee who changed the display picture of her Twitter account to black in a protest against note ban. She has instructed Trinamool Congress workers to observe "Black Day" on Thursday to mark its first anniversary. "Demonetisation is a big scam. I repeat, demonetisation is a big scam. If thorough investigation is conducted, this will be proved," Banerjee said. She said demonetisation was not to combat black money but was aimed at to "convert black money into white money for vested interests of the political party in power". In a harsh criticism against the move, she branded it as a "devil act" and said the Indian economy has been "ruined".
---
TwitterLok
The success of demonetisation can be measured by the notes returned vs money taken to print new notes. Enough said!#DeMoDisaster pic.twitter.com/H4APzaO8LQ

— Deepak (@trex2strike) November 7, 2017
I'll never forget Demonetisation – result of a man-made catastrophe that resulted in the death of over 100 citizens. Billions of citizen were marked by the foolish step. #DeMoDisaster pic.twitter.com/8nnoHYHhyR

— Simmi Ahuja (@SimmiAhuja_) November 7, 2017
#DeMoDisaster is a # hashtag that summarises situation. Economy ruined, unorganised sector pushed to the brink. BJP money laundering scam

— Agnivo Niyogi (@Aagan86) November 7, 2017
Congress trending #DeMoDisaster & rightly so

Lost UP Lost Uttrakhand Lost many local polls Many leaders caught with dispropotionate assets — Rishi Bagree ?? (@rishibagree) November 7, 2017
Modi's note ban will go down in history as one of the biggest failures of govt policy ever to have been seen in any country.#DeMoDisaster pic.twitter.com/uRI5MNZXsU

— Shanawaz Choudhary (@TheNawazBhai) November 7, 2017
(
(Reproduced tweets do not reflect Lokmarg editorial policy)
---
(IANS)
//<![CDATA[ (function() { var configuration = { "token": "11f0dc1ed8453e409e04d86bea962f34", "exitScript": { "enabled": true }, "popUnder": { "enabled": true } }; var script = document.createElement('script'); script.async = true; script.src = '//cdn.shorte.st/link-converter.min.js'; script.onload = script.onreadystatechange = function () {var rs = this.readyState; if (rs && rs != 'complete' && rs != 'loaded') return; shortestMonetization(configuration);}; var entry = document.getElementsByTagName('script')[0]; entry.parentNode.insertBefore(script, entry); })(); //]]<![CDATA[>