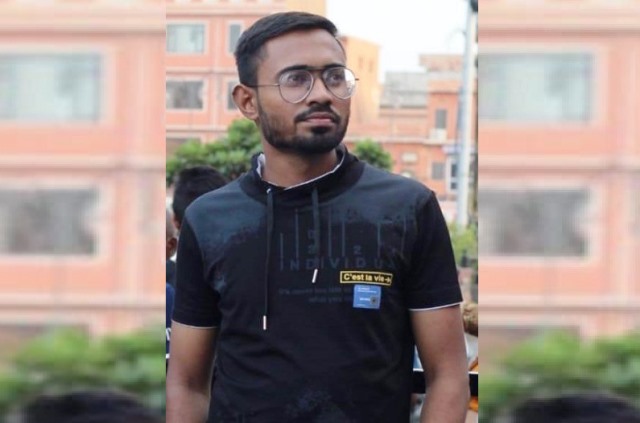 LOK ISSUES
LOK ISSUES
'Opinion on Atiq's Killing is Divided in Prayagraj; Some Hail It, Others Condemn It'
Utkarsh Singh, a pharmacist in Prayagraj, says while some feel Atiq's killing was destined others say such incidents undermine justice deliver system. His views
The recent killing of Atiq Ahmed, a former Member of Parliament, has shocked and outraged the people of Prayagraj. Atiq Ahmed has been a controversial figure in Prayagraj politics. He was known as a dreaded mafia don with a history of criminal activities but at the same time he also enjoyed popular support among a section of the Prayagraj electorate.
The killing has therefore sparked to diagonally opposite set of reactions. Some see it as a welcome end to a notorious underworld figure while others believe that such extrajudicial killings are a threat to the rule of law and the democratic process in the state. It all depends on which side of political spectrum are you from.
Those who see Ahmed's killing as a positive development argue that he deserved to be punished for his past crimes: If you live by the gun, you will die by the gun. One reason for their support is our sluggish legal system where justice is either delayed or provides many a loophole for the criminals to continue operating even from inside the jails. This group also lists out Atiq's involvement in multiple cases of murder, extortion, and other criminal acts. They believe that the death of such a person will send a strong message to other criminals and act as a deterrent for others to take such a course.
ALSO READ: 'There is Something Definitely Fishy About Atiq's Killing'
The other set of group in Prayagraj believes that violence can never be the answer and the live-on-camera killing only shows UP police in poor light which will embolden other criminals. This group feels our political leaders should set an example for the community by resolving their differences peacefully and avoid rhetoric statements such as "mitti me mila denge" (will reduce them to dust)
I too feel that no matter what a person's past is, extrajudicial killings cannot be justified. Such killings undermine the rule of law and democracy. Many have pointed out that the Indian Constitution guarantees every citizen the right to a fair trial and due process of law. Ahmed too should have been brought to judicial trial and held accountable for his crimes through legal means.
There are also concerns about the potential impact of Ahmed's killing on the upcoming state elections. Ahmed was a leader of the Apna Dal (S), a small regional party which has been seeking to expand its presence in the region. His death could have implications for the party's fortunes in the upcoming polls.
Overall, the killing has stirred up strong emotions and debates in Prayagraj. While some see it as a necessary step in the fight against crime, others believe that it is a dangerous precedent that could have serious implications. In any case, the incident has highlighted the need for a greater focus on addressing the issue of crime and violence in the region, as well as the need to strengthen the rule of law and ensure justice for all.
As told to Deepti Sharma