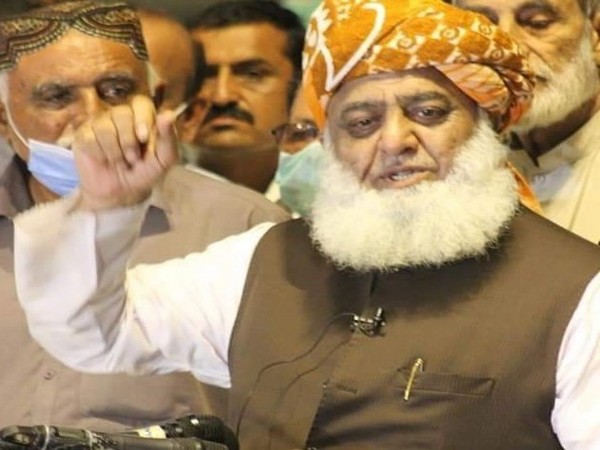 LM NEWS 24
LM NEWS 24
Pak: PDM Chief Expresses Displeasure Over PML-N, PPP Meetings
Jamiat Ulema-e-Islam-F (JUI-F) chief Maulana Fazlur Rehman expressed displeasure over recent meetings held in Dubai between the top leadership of Pakistan Muslim League-Nawaz (PML-N) and Pakistan People's Party (PPP), Dawn reported on Monday.
Speaking to reporters, Rehman also the chief of the Pakistan Democratic Movement (PDM) — the ruling coalition — said questions were being raised within the alliance regarding the "scheduled" meeting between the two major government allies.
"PML-N is a part of PDM. How is it possible if it was not a scheduled huddle," he wondered, asking, "Why the PDM was not taken into confidence regarding the huddle with the PPP, which was not part of the alliance?"
Questioning the "international support" for PTI chief Imran Khan, The JUI-F chief stated, "Those who desecrate our religion [Islam], those who burn [copies of the] Holy Quran are raising voices for Imran Khan. We put up a serious fight against him [Imran Khan] and we [also] fought against the recognition of Israel".
Maulana Fazl also said that the tenure of the National Assembly would end within a month and an interim set-up would be appointed ahead of polls. The term of the National Assembly, along with the provincial assemblies of Sindh and Balochistan, is set to expire on August 12 and elections are required to be held in October this year.
In an apparent reference to the PTI's supporters, Fazl hoped that they "would not push the country towards destruction", Dawn reported.
Talking about the no-confidence motion last year, that led to the ouster of former PM Imran Khan, the Jamiat Ulema-e-Islam (F) chief said that his party was "against the no-trust vote as it favoured street protests to compel the then-PTI government to step down", Dawn reported.
"However, the PPP, PML-N and other opposition parties said the no-confidence resolution against Imran Khan was ready to be tabled," he added.
Maulana Fazl also claimed that former spy chief, retired Lieutenant General Faiz Hameed, in a meeting with him, offered him the membership and chairmanship of the Senate, but he refused the offer since the former general "wanted a change within the system", Dawn reported.
On being asked about the trial of civilians in military courts, Fazl said the military itself was a complainant in that case.
"The military is a complainant in the cases against those involved in attacks on installations on May 9, 10 and it wants a trial of suspects in their [military] courts," Dawn quoted Fazl as saying.
While talking about attacks against the JUI-F leadership in Bajaur and other tribal districts, the party chief said 18 religious scholars were targeted in attacks over the past 18 months in Bajaur and some five active members, including public representatives, were targeted in North Waziristan.
"Why Al Qaeda and Daesh [the militant Islamic State group] could not be eliminated," he questioned. The JUI-F said that security issues were the domain of the military and the army discussed such issues only with the prime minister. (ANI)
Read More: http://13.232.95.176/