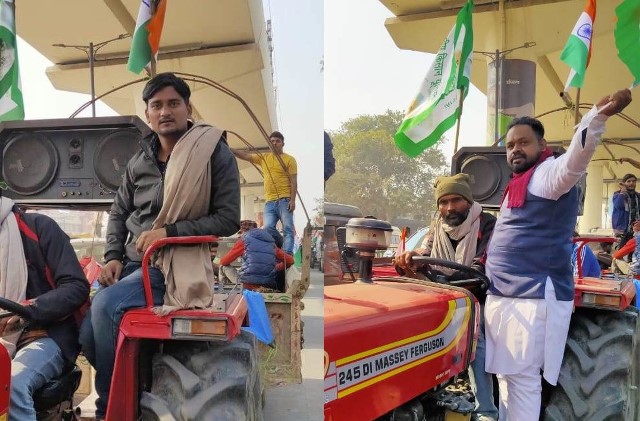 LOK ISSUES
LOK ISSUES
'Red Fort Violence Was A Bid To Discredit Farmers Protest'
Imran Malik, 25, who participated in Tractor Rally from Ghazipur border to Seemapuri, says the march was peaceful and orderly. He feels the violence at Red Fort could be an attempt to discredit the movement
On January 26, I left my house early in the cold morning to stand in solidarity with our farmer brothers and sisters and take part in Kisan Tractor Rally with a few like-minded friends of mine. I am a resident of Delhi and support the farmers protest against Central agriculture laws. I come from a family of farmers in Uttar Pradesh and feel duty-bound to support our 'anndatas' (providers).
We reached the Ghazipur border around 10 am, given the traffic was moving at snail's pace. The atmosphere at the gathering point was electric; everyone around stood up for one another in true spirit of Republic Day celebration. There was an endless sea of tractors at the border and one could sense the binding spirit of the people fighting for their fundamental rights.
The security, as in every Republic Day, was really tight but the participants were also self-disciplined. A few people could be seen listening to the Prime Minister's speech on their phones to find out if he had anything to say about them. The speech got over at around 12 pm and we came to know that many farmers present at other borders had removed the barricades and entered the National Capital.
Soon, there were messages and news received on mobile phones that at certain points, there were clashes between protesters and police. Looking at the orderly march that I was a part of, it was imaginable that miscreants had penetrated into the rally participants. Kuch shararati tatvon ne movement ko bigadne ki koshish ki (Certain anti-social elements tried to discredit this movement).
However, there was no untoward incident in our cavalcade. We carried the Indian Tricolour with us and our tractor (belonging to a friend from Muradnagar) also had a music system fitted in it. We felt like we were all part of one nation, one voice. Indeed, it was a national festival.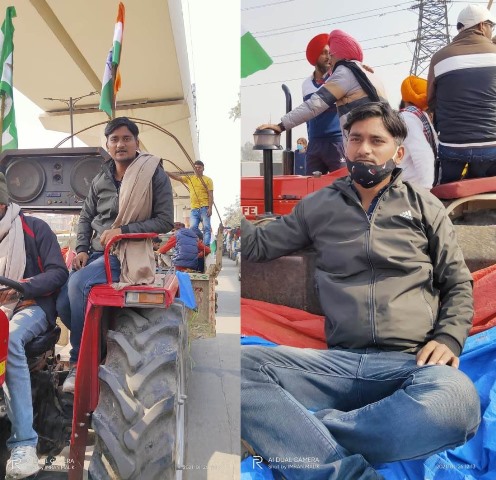 Our procession marched as was planned earlier and we moved from the Ghazipur border towards Seemapuri. En route, we met with posse of policemen, but the exchanges on both sides were cordial. After all, most security personnel in India too come from farming community. Rare is an extended family in India which is not involved in farming in some way or other.
By this time, around 1 pm, we received reports and messages that many protesters have entered Red Fort. I had no plans to go to Red Fort, so I left from home. Later I saw visuals of violence and clashes. I strongly condemn such incidents.
At the same time, the episode has forced the government to sit up and take note. The state has finally begun to listen to the people it claims to serve. Over the last few years, any group or individual who expressed any dissent would be treated disdainfully and dubbed as anti-national, or be blamed for identity politics.
But the government has been unable to find any chink in the formidable farmer protests. Ye movement bikhra nahi. The tractor rally yesterday was a symbol of determination that the farmers want to see this through to its logical end. The farmers are agitated because they are staring at a bleak future. The government which bulldozed its way through every other movement, such as one at Shaheen Bagh, should better sense the mood of the public and initiate dialogue in earnest.