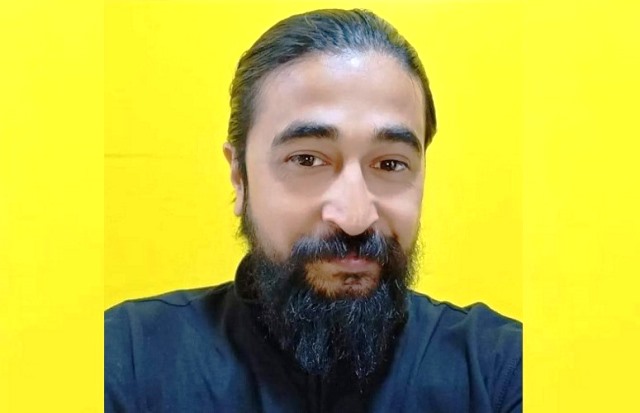 LOK ISSUES
LOK ISSUES
'Such Brazen Misuse of ED-CBI Is Unprecedented In Our Political History'
Prof Avkash Sharma, a Mumbai-based academic, says BJP can't digest Uddhav Thackeray being in power because he has made Shiv Sena a more inclusive political body. His views:
In July last year, when the Opposition parties in Maharashtra charged Deputy CM Devendra Fadnavis of running an "ED Government", the BJP leader responded, "Yes, this is an ED government", then after a pause adding that ED stood for Eknath-Devendra. Frankly, this was a blatant admission, with a twist, of coming to power with the help of Enforcement Directorate. Nothing could be more brazen than that.
The BJP regime at the Center, in Maharashtra or in any other state, has a clear-cut objective: silence all dissenting voices with the use of central investigating agencies. They have taken vendetta politics to a new low. Take the case of NCP leader Hasan Mushrif who has been summoned by ED recently. And before that, Nawab Malik and Anil Deshmukh were targeted in the same fashion. In fact, NCP leader Ajit Pawar had decided to quit politics citing the ED move against his uncle Sharad Pawar. But their real target and enemy number one in Maharashtra is Uddhav Thackeray. Let me explain why.
When the BJP-Ajit Pawar government collapsed three years ago, and Uddhav Thackeray became the Chief Minister, with the help of NCP and Congress, he scripted a new political role for Shiv Sena. He broke away from the Hindu nationalist image of Balasaheb and made his policies more inclusive and progressive. He was doing a commendable job quietly but his liberal image could not find favour with the BJP's right-wing leaders.
ALSO READ: Are Central Agencies Becoming Political Puppets?
During my college years as a student leader, we opposed Balasaheb tooth and nail, for his Marathi chauvinism. But Uddhav Thackeray has chosen a different path from his father. He tried to bring everyone together. The BJP-RSS obviously did not like this. They found a willing midwife in Eknath Shinde and a new faction of Sena was conceived. Many MLAs of the breakaway faction were herded with the sword of ED hanging over them. But there is little to write home about Shinde's governance after becoming a dummy CM.
Now, there are talks that Uddhav will make a compromise with the BJP to save the Sena legacy and join back the saffron umbrella. It is quite possible. This is realpolitik. However what the people in non-BJP ruled states are concerned about is the frequent use of ED and CBI to stall governance. An average citizen is not unaware of what is happening in Delhi or Telangana.
Uddhav has his faction intact. Grassroots workers of Shiv Sena are with Uddhav but internal dissatisfaction is a real possibility. I feel Uddhav is concerned about the Shiv Sena legacy and the political future of his son. And since Congress offers little hope, he is likely to switch sides, even at the cost of his cadre's dismay. Of course, Rahul Gandhi did a wonderful work via Bharat Jodo Yatra but he could not encash it politically.
So, should Uddhav wait for the ED or CBI to come knocking at his door and frame him like Sanjay Raut or Chidambaram? This is a real possibility. I visited Gujarat during assembly elections last year and met with a few political leaders who confessed of being mentally tortured by BJP to join ranks. There was one senior leader in Gujarat who clearly said that he has just two options left: either join BJP or go to jail.
So what we are witnessing here in Maharashtra is the political impact of the misuse of ED-CBI repeating itself within a span of a few years. Both these agencies have been politically misused so much after 2014 that it has no parallel in the political history of the country.
As told to Abhishek Srivastava