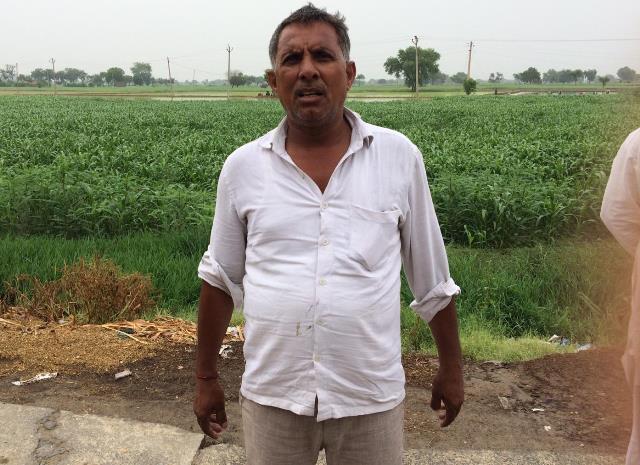 LOK ISSUES
LOK ISSUES
'Swachh Bharat Toilets Called Izzat-ghar'
Rajender Sharma, 46, a farmer from Banwariwas in Jewar, Uttar Pradesh, says that toilets made under Swachh Bharat scheme are called 'Izzat-ghar' (house of honour) in his village as they provide the residents comfort and privacy
When people in my village had to relieve themselves, going out to the fields was the most obvious choice. After all, this had been going on for so long that it was somewhat a tradition. Some village elders had never been to a toilet their entire lives. But last year, things changed.
All those who did not have a toilet, received a grant of ₹12,000 under the Swachh Bharat Abhiyan for constructing toilets inside the premises of our residence. The toilets are called, 'Izzat-ghar' (house of honour).
There are about 1,000 houses in the Banwariwas village. Only a handful had a toilet prior to 2018. I still remember when the first toilet was constructed, under the Swachh Bharat scheme, many villagers came to have a look. The name Izzat-ghar which was scribbled above the door of the toilet. This prompted many villagers to apply for the scheme. Soon after, I think within a span of three-four months, all those who did not have a toilet, applied for it and got their toilets made.
In the beginning, the elderly people still preferred to go out to the fields to attend nature's call. They later came to realise the benefits of a toilet. The toilets provided them shelter from rain, cold and heat and so they were forced to shun the age-old habit of going out to the fields.
Women of the village are the ones, who are really happy with the initiative. Earlier, they went out to the fields in groups, in the wee hours of the morning, away from prying eyes, to relieve themselves. But izzat-ghars have provided them with the privacy and comfort that they had been denied for long. Young boys and girls too, can now walk with their heads held high as they don't need to go in the fields anymore. These toilets have helped us shape their future.
The primary source of income in the village is farming. Since farming is not a very profitable business, most of the villagers could not afford to construct toilets.
The Swachh Bharat Initiative made an impossible dream possible. And making dreams possible is fairly simple. All one has to do is contact the local pradhan, MLA or block development officer with an application. Our MLA, Thakur Dhirdendra Singh had helped us in getting the grants for toilet. The government doesn't make toilets, it provides grant of ₹12,000 to the applicants. The applicants will have to construct the toilet with this fund by hiring a mason and labourers. If one wishes to construct an attached bath, one just needs to put in money from his/her own pocket.
We are grateful to the government for the initiative.