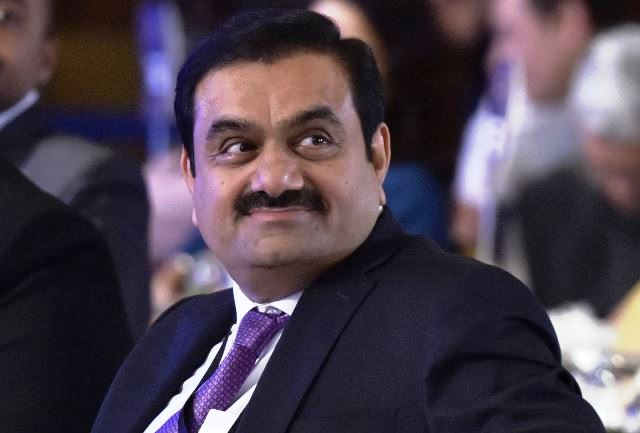 OPINION
OPINION
The Adani Ascendency Phenomenon
Jawaharlal Nehru consciously avoided being seen close to any of the large business houses of his times. In their ingeniousness, those houses successfully found their way through the labyrinth of the much feared and despised Indian bureaucracy and political establishment. The bureaucracy's vice-like grip over economic administration remained unchanged for a good number of decades since Independence. At the same time, a few brave hearts, determined to make it big despite the infamous licence Raj and the concomitant bureaucratic cobwebs, managed to get into the inner court of the country's third Prime Minister Indira Gandhi (1966 till October 31 1984, except for 1977-1980).
In Mrs Gandhi's personal secretary and confidante extraordinaire RK Dhawan, wielding enormous power, three business men in particular – one from Bombay (Mumbai renaming hadn't happened then) and two from Calcutta (since renamed Kolkata), found a friend who wouldn't stop doing anything for them.
What was not ordinarily possible till Dr Manmohan Singh, under the prime ministership of Narasimha Rao rolled out a series of economic reforms, necessitated by a grave economic crisis, Dhawan would ensure that nothing would come in the way of securing for his three loyal friends what they wanted. Many would expectedly take exception to the favours thus extended selectively. At the same time, if the three were not enabled to overcome the hold that the then industry leading groups had on private sector economic activities, the country would not be experiencing some extraordinary entrepreneurship marvels of present times.
The worst thing that the industry leaders did in the licence Raj was to deny the possibility of aspiring businessmen to enter some industries by pre-empting licences all of which they would never implement. Business men cosying up to politicians and bureaucrats is not, however, unique to India. It happens everywhere with powerful lobbies working in developed countries on behalf of businesses. Civic society will frown on the practice and media will take note from time to time when limits are crossed and distribution of favours become disturbingly so.
Corporate governance in India was an unknown phenomenon almost till the end of last century. And till the non-resident Indian industrialist Swraj Paul (earned peerage in the UK since) made infructuous attempts to buy into two Delhi based groups – Escorts and the diversified DCM – in the early 1980s, people in general were not aware that in majority of cases families with equity holding of less than 10 per cent stayed in full control of companies. Abuses naturally followed with impunity. Today provoked or on occasions without provocation, the seemingly uninterested politician Rahul Gandhi will invoke two groups Reliance and Adani for amassing great wealth helped by their proximity to Prime Minister Narendra Modi. It will not be anybody's case that proximity to the powers that be doesn't help in running businesses. Great risk taking capacity, foresight, execution of very large projects without time and cost escalation, ability to get into sunrise sectors ahead of others and capacity to hire the best talents and empower them count a lot more than connection with people in power.
It will not be out of place to recall here that once when Pranab Mukherjee was told by a party colleague in a somewhat disapproving tone that the Ambanis always got favoured treatment from him, his retort was "get me any number like them, I can assure you I shall extend them the same kind of courtesy." Once again the message that came out from that unofficial conversation is that knowing people in right places is no guarantee for success in business.
Let's take the case of the Birla family, which once had free access to Mahatma Gandhi then all through with the ruling political establishment and also the principal opposition parties. In spite of that proximity, it is only one branch of the family headed by Kumar Mangalam Birla that counts today. Businesses of a number of leading groups of the past have either shrank in size beyond recognition or just withered away, thereby underlining the point political patronage is no guarantee of success. Consider several information technology companies, including TCS, Infosys, Wipro and HCL Technologies acquiring global status without any government help or the over a century old Tata Group with presence in automobile to steel to retail reinventing itself to greater glories.
ALSO READ: Family Business And Succession Plan
The country will never be short of people who will always see the presence of an invisible hand (in the present case distribution of patronage by the government) in the meteoric rise of Adani Group. Such vigilance, if it is informed is good for the economy and general public who responding to sustained campaign by official agencies make investment in the equity market either directly or through mutual funds. Investors find reassurance when promoters themselves have substantial holdings in companies. As said earlier, Indian promoters per se managed to exercise total control over companies by pegging their ownership of equity capital as little as possible till the late 1980s. In that kind of environment, promoters enjoyed running companies putting all risk on banks, financial institutions and general investors. But shaken by Swraj Paul episode and in order stave off takeover attempts, all Indian business men started raising holdings in their promoted companies.
What about Gautam Adani, who starting with trading in commodities in the late 1980s made big strides in infrastructure (roads, airports, seaports), energy (both coal fired and renewable) and electricity transmission, gas distribution, mining, FMCG and real estate? Bombay Stock Exchange says promoter holdings in Adani group companies are like this: the flagship Adani Enterprises 72.28 per cent; Adani Ports & SEZ 66.02 per cent, Adani Power 74.97 per cent, Adani Transmission 73.87 per cent; Adani Green Energy 60.5 per cent, Adani Total Gas 74.8 per cent and in the recently listed Adani Wilmar 89.74 per cent.
Remarkably all Adani group company shares are doing very well with their prices continuing to appreciate a lot more than progress of BSE and NSE indexes. A report published the other day by CreditSights, a Fitch arm saying Adani group is "deeply overleveraged" as it is predominantly using debts to invest aggressively across its existing as well as new businesses. Giving a warning, the report says: "In the worst case scenario, overly ambitious debt-funded growth plans could eventually spiral into a massive debt trap, and possibly culminate into a distressed situation or default of one or more group companies." No doubt many horizontally fast expanding groups here and elsewhere have run into debt traps from where they could never come out. At the same time, there are quite a few examples in India, more importantly the Tata Group and Reliance Industries, both not very long ago carrying the burden of debt mountains, have been able to achieve comfortable debt equity ratio through sustained improvements in cash flow and EBITDA (earnings before interest, tax, depreciation and amortisation.) After having recorded profitable growth of its mobile telephony and data delivery and retail businesses and also announced massive plans for development of green energy and hydrogen, the outlook for Reliance improved so much that Mukesh Ambani could sell small parcels of equity at substantial premium to global giants such as GIC of Singapore, TPG of the US and Aramco of Saudi Arabia. The funds thus mobilised are used both to pare debts and further grow business.
The Economic Times, which saw Adani reply to CreditSights on its describing the group as "deeply overleveraged", says in a report: "The group's net debt was ₹1.6 lakh crore by the end of the June quarter this fiscal year, compared with ₹50,200 crore of run-rate EBITDA. Leverage as measured by gross debt to EBITDA ratio was at 3.92x, reflecting a drop in the debt level, Adani group said. The group's gross debt was ₹1.8 lakh crore." Whatever Adani may say, funding this scorching rate of growth through greenfield ventures and acquisition of the kind Swiss giant Holcim's cement business in India for $10.5 billion – in one giant stroke Adani becomes the country's second largest cement maker after Birla's Ultratech – will remain a subject of concern.
The other day Gautam Adani made a startling announcement that his group will be building the country's largest single location alumina refinery of annual capacity of 4 million tonnes in Odisha. (Alumina is an intermediate chemical derived from bauxite mineral used in smelters to make aluminium) The selection of Odisha is natural, for the eastern state owns over half the country's bauxite deposits of 3.9 billion tonnes. No doubt before he commissions the refinery, he will use bauxite mines in the upstream and build a large smelter in the downstream. There is a point here. Odisha is a non-BJP state and is long under the rule of Biju Janata Dal (BJD). Chief Minister Naveen Patnaik is educated, cultured and suave.
So if anyone's thesis is that ascendency of Gautam Adani to the extent of becoming Asia's richest and the world's third wealthiest is because of his proximity to Modi, then she/he is short on understanding the economics of how business is run. Adani exercising the option provided in the loan agreement that at any point that loan can be converted into equity at face value of share making the way for his acquisition of marquee television channel NDTV no doubt raises the prospect of the channel undergoing change in character of content. But the acquisition cannot be challenged. The watchdog SEBI has not found anything wrong in Adani move.