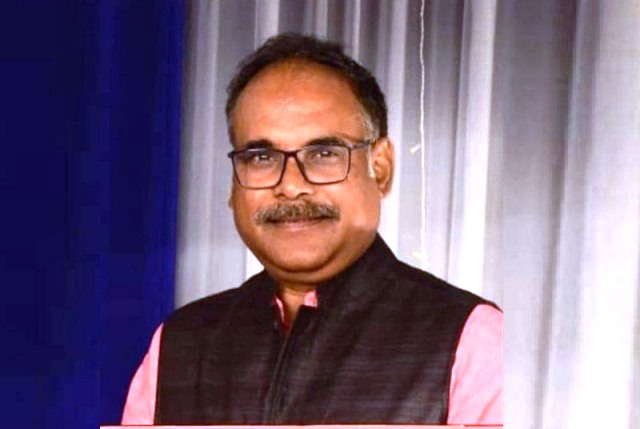 LOK ISSUES
LOK ISSUES
'The Censured TV Hosts Have Only Peddled Lies, Promoted Hatred'
Pankaj Srivastava, the founder-editor of independent portal Media Vigil, says Opposition parties have rightly decided not to join a violent discourse run by select TV hosts. His views:
The first issue is that the Congress and the party-led coalition INDIA has not boycotted anyone. They have only proposed non-cooperation with certain 'journalists'. There is no doubt that these anchors top the list of those who are continuously rake up communal polarization, especially since May 2014. The manner in which they have pandered to the RSS and Sangh Parivar, and manufactured a communal narrative, is a brazen violation of the basic tenets of media ethics. And they openly flaunt their biased stance as TV anchors and influencers.
Routinely, they would call the priests of various religions, and make them clash unnecessarily with spokespersons of political parties. The way they run the tickers and slug, and the inflammatory headlines they showcase, their intention is to inflame vile passions. That is the reason the Opposition parties have decided not to join this violent discourse.
The Congress has stated that if they change their ways, and become non-partisan, the party can consider joining their shows. Surely, even in our freedom movement, non-cooperation was a major non-violent weapon against the British.
Those who are criticizing this non-cooperation with certain anchors with a long record of fake news, hate propaganda and inflammatory discourse, they have earlier been silent on their rabble-rousing. The Supreme Court has declared the use of language by certain channels as hate speech. It is now trying to make new guidelines.
This only proves that the entire editorial structure, its ethics, news-sense and objectivity, seems to have collapsed. The Congress has not blocked the freedom of expression of any journalist. Nor has it gheraoed any TV channel. It has not held protest marches against them. It has not demanded that their license be suspended. It has only stated that it will not be part of any such hate politics. Is this a crime?
Those journalists who are now cribbing about this non-cooperation, should ponder if this poison being spread on a daily basis, constitutes freedom of expression. If they had used their influence and experience, to curb this degeneration, then journalism would not have been reduced to such a brazen farce.
I believe that fake news or propaganda is not created in abstract. There is a design and aim behind it. History tells us how Adolf Hitler used the media to spread hatred against the Jews. Rumours were spread. Hitler was turned into a demi-god. This repetation of history is not a coincidence. This is integral to a planned political campaign. It is well-known that the RSS and BJP are inspired by Hitler and the Nazis.
The BJP is the first party which created a formal IT cell which ran a relentless campaign to denigrate the Opposition parties, the minorities, and peaceful dissenters, including students. A popular Rahul Gandhi was targetted — non-stop. So much so, even Nehru was not spared!
Who can forget that the pandemic was blamed on a programme held by the Tablighi Jamaat? It was transparent that the Modi regime had no interest in stopping fake news. Instead, they seem to be profiting by it. This is part of their politics. The fact is that a big section of the media, especially TV in Delhi, is largely in the control of this government in the Centre. Hence, fake narrative cannot stop on its own.
ALSO READ: 'Democracy Is Under Strain Under BJP Rule'
Meanwhile, certain independent journalists are using the social media to bring news and opinion which has credibility. They are trying to bring our everyday reality into mainstream media. Indeed, they seem to be becoming effective and popular. That is a sign of hope.
Social Scientist Noam Chomsky, in his seminal book (with Edward S Hermann), 'Manufacturing Consent', has pointed at this phenomena. All news channels are run by corporates. During the movement led by Anna Hazare, these channels were used to damage the reputation of the ruling Congress and UPA government. The Gujarat Model and Modi was glorified and posed as a great alternative. That is the reason that the same media, which had accused Modi for the Gujarat genocide of 2002, changed its tune after 2011-12.
Modi had promised to secure the economic interests of this corporate conglomerates. All kinds of myths were manufactured about the Gujarat model though the social indicators of Dalits, adivasis and minorities were really bad in Gujarat. The report card of the two tenures of this government shows that there is massive unemployment and inflation in the country. Thus, to distract the people, inconsequential things are turned into mega events with the loyalist media trumpeting it all.
The narrator has done a long stint on several television channels and print media groups. He has been the chief of bureau of Star News in Uttar Pradesh and has worked in Delhi with Network 18 and Swaraj Express as an editor and anchor
As told to Amit Sengupta