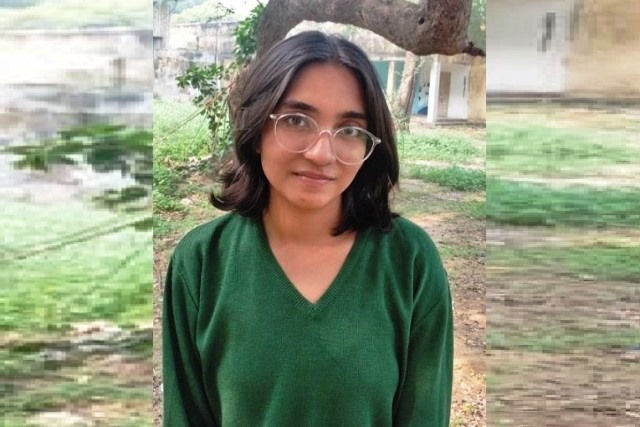 LOK ISSUES
LOK ISSUES
The Poor And The Voiceless Are Worst Affected By Pollution
Aliza Firoz, pursuing bachelors in history at the Jamia Millia Islamia, says small baby steps towards a clean environment can make a big difference
Like all things in the realm of our life, even pollution and its impact are not equal in Delhi and its neighbourhood. The poor, daily wagers, working women, construction workers, rickshaw-pullers, cyclists, they all suffer the most, including their children. The rich can remain safe in enclosed spaces, they can travel inside their cars with windows shut. Many of them own two or more cars, diesel-guzzling SUVs, several air-conditioners and huge refrigerators, adding hugely to the pollution in the air. Most of the rich simply don't care for the environment.
The main thing is to be sensitive and learn to act small, take small steps, in our personal and social life. Why use crackers and blow up hugely expensive 'laris' worth thousands while filling the air we breathe with poison! Even in weddings and birthday parties they are bursting crackers! If India wins a cricket match, they start bursting crackers! They should understand that this can be very harmful and hurtful for human beings and animals, including the ailing, the old, little children. They should understand that animals can't even speak about their anxiety and pain, amidst this loud and noisy celebrations. Can't we see how the sparrows, the birds, are terrorised by the sound of the crackers?
There should be a conscious effort by everyone, all of us, to follow certain principles and rules for the sake of the larger collective; only preaching and not taking action will not do. There should be social consciousness which can make us behave and act in a certain responsible manner.
ALSO READ: 'I Celebrated Diwali With Nebulizer & Medicines'
Why not go for environment-friendly crackers, for instance? Why not choose car pools with your friends – from the same class and status if that is what they are comfortable with – instead of one car for one person? Why use loudspeakers when you can operate without them? Why not make small water pools to immerse the idols after the festivals, instead of polluting water bodies and rivers? Try using earthen pots to cool water instead of refrigerators, for instance. Or, don't add to passive smoking.
We must take care of basic things. We should learn to be minimalist in terms of our daily life. We should not create and make huge amount of waste, including non-biodegradable plastic, and learn recycling, or using the waste for productive purposes. When you cut a packet of milk and leave that little piece on the ground, it might take thousands of years for that piece to dissolve. We should draw inspiration from 'Ikigai', the Japanese form of minimalist living, and drive satisfaction from it.
Recently, I saw a former woman IAS topper burning a cracker; she got hurt. The video became viral. She is a role model, a bureaucrat, why should she glorify crackers? Besides, sadly, she got badly hurt too, like many children do when they burst crackers.
I repeat, small steps, the smallest actions, make a big difference. Only then change happens. 'Boond, boond se banta sagar…'
As told to Amit Sengupta