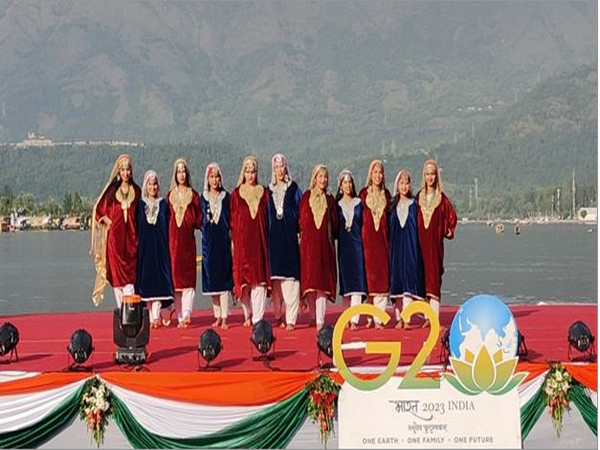 LM NEWS 24
LM NEWS 24
Tide Turns After Abrogation Of Article 370, J-K Progresses By Leaps And Bounds 
After the abrogation of Article 370 and Article 35 (A) on August 5, 2019, Jammu and Kashmir witnessed unprecedented development and transformed into a peaceful and thriving society.
The Centre abrogated the special status of Jammu and Kashmir under Article 370 on August 5, 2019, soon after the second term of the PM Modi-led government began.
Meanwhile, after the abrogation Jammu and Kashmir ushered into inclusive development in tourism, agriculture sector and other sectors.
In the past few years, the government has developed new tourist destinations, heritage/cultural sites, Sufism/religious sites and adventure treks/sites attracting potential for all four seasons in the areas of nature, adventure, pilgrimage, heritage and sports.
More areas of tourism like amusement, water parks, adventure (water sports, rafting, rock climbing, snow parks) and entertainment are being explored to attract more tourists.
Known for its tourism industry, Kashmir received a boom after the mega G20 countries meet on tourism was held on May 22-24 this year. The meeting caught the attention of international media with many of them highlighting India's efforts for the restoration of stability and normalcy in Kashmir.
The removal of Article 370, 35 A, certainly helped in stabilizing the economy and protecting it from militant and separatist groups, thus allowing the region to draw in more investments. Jammu and Kashmir received 1.88 crore tourists in 2022, but it is expected to reach two crore mark this year, according to official data.
Special attention to youth has been given who deviated from their aims and objectives in life due to the influence of militancy. Officially, about 2.3 lakh young boys and girls were employed in 51004 units established under various Self-employment Schemes (SESs) up to January 2023.
Around 70,000 youth have been provided with livelihood generation means, directly or indirectly, by taking various initiatives under Mission Youth (MUMKIN, TEJASWANI AND PARVAZ). 78 new job-oriented trades have been introduced including heritage crops.
In Kashmir, boys and girls are more inclined to sports activities in all weather. According to the J-K administration, more than 50,000 young boys and girls have been engaged in sports and recreational initiatives.
In 5000 youth clubs constituted 1 Lakh active youth members. Noticeably, over 55 lakh youth participated in different sports activities during the year 2022-23. The public in general and youth, in particular, felt a sigh of relief when the
The government recently decided not to issue Indian passports to those indulging in subversive and anti-India activities including stone pelting. The Criminal Investigation Department of the Jammu and Kashmir Police issued an order on July 31, 2023.
Moreover, Lieutenant Governor Manoj Sinha of Jammu and Kashmir expressed his satisfaction with the region's transformation into a peaceful and thriving society.
"Today, every citizen of J-K is living in peace," Lieutenant Governor Sinha said.
He pointed out the end of street protests, the closure of educational institutions for extended periods, stone pelting, and separatist tendencies that plagued the region in the past.
The state is now witnessing a more harmonious and united community, with people confidently engaging in various activities without fear or unrest.
Lt Governor particularly emphasized the newfound freedom enjoyed by the youth. "Youth have got wings to fly on their choicest routes," he remarked.
Gone are the days when young people had to rush home after sunset. Now, the vibrant streets of Jammu and Kashmir see youths strolling around, with some even strumming their guitars or spending quality time on the picturesque riverfront.
The abrogation of Article 370, which resulted in the formation of two Union Territories—Ladakh and Jammu and Kashmir—has been a turning point in the region's history.
The move not only brought stability and peace but also opened doors to new opportunities for the youth. Under the "Mission Youth," the J-K administration has collaborated with the Mumbai Stock Exchange, providing a plethora of avenues for young talents to shine in various fields.
"We have provided an ample platform to youth to showcase their talent and excel in various fields," said Lieutenant Governor Sinha."
The Lieutenant Governor acknowledged that the journey towards progress and peace had its challenges, with Pakistan-backed propaganda attempts failing to disrupt the region's newfound harmony.
Meanwhile, Union Minister Jitendra Singh said that the Union Territory will play a crucial role in Amrit Kaal.
"In the third term of PM Modi's government, Jammu and Kashmir will play a crucial role in Amrit Kaal," he said.
He also said that god wanted that "this auspicious work" to be done during Prime Minister Narendra Modi's tenure.
"I think that god wanted that PM Modi should be the Prime Minister of the country and this auspicious work should be done by his hands. Many articles, and comments are being made today, but in a very planned manner, the PM Modi-led government has worked to establish a system in Jammu and Kashmir," Singh said, adding that in the first 5 years from 2014-19, PM Modi gave highest priority to J-K and northeast.
"While PM Modi has toured the northeast nearly 60 times, he has also paid a visit to J-K every two months, including the far-flung areas of Kishtwar, and Ladakh's Leh," the Union Minister said.
He said that the decision of abrogating Article 370, during the beginning of the second term of PM Modi's government, gave an outlet to the aspirations of J-K's youth.
Uttar Pradesh Chief Minister Yogi Adityanath took to Twitter to post his congratulations on the completion of four years of the revocation of Article 370 and 35-A in Jammu and Kashmir.
"Congratulations to all on the completion of 4 years of the abolition of Article 370 and 35-A, which have been the father and nurturer of separatism, terrorism, familism and misrule in Jammu and Kashmir for decades and have been a blot on our national unity and integrity!" Yogi tweeted in Hindi.
The chief minister further praised the leadership of Prime Minister Narendra Modi.
"With this historic work done under the successful leadership of Honorable Prime Minister Mr Modi, the resolution of 'One Country-One Mark-One Legislation' was fulfilled, on the other hand, joining with the spirit of 'Sabka Saath-Sabka Vikas-Sabka Vishwas-Sabka Prayas', Jammu Kashmir and Ladakh regions are touching new heights of development today," Adityanath posted.
"Today, these areas are providing more powerful and new dimensions to the spirit of 'Ek Bharat-Shreshtha Bharat," the Uttar Pradesh chief minister said.
Moreover, Uttarakhand Chief Minister Pushkar Singh Dhami said that 'Ek Samvidhan, Ek Nishan, Ek Pradhan' was fully implemented on August 5, 2019.
"It is a historic day. On 5th August 2019, 'Ek Samvidhan, Ek Nishan, Ek Pradhan' was fully implemented," CM Dhami said.
The Centre abrogated the special status of Jammu and Kashmir under Article 370 on August 5, 2019, soon after the second term of the PM Modi-led government began."Its credit goes to PM Modi. Under his leadership, Article 370 was abrogated and a new chapter of the country began. People had been waiting for this chapter since independence," CM added.
He further expressed gratitude to Prime Minister Narendra Modi and said, "I express gratitude to the PM that under his leadership, the country truly became one from Kashmir to Kanyakumari."
Meanwhile, Former chief minister and People's Democratic Party (PDP) chief Mehbooba Mufti said that she has been put under "house arrest" along with other senior party leaders of Jammu and Kashmir.
Taking to Twitter, the PDP leader said that the Centre's claims about normalcy in the Union Territory "stand exposed."
"I've been put under house arrest along with other senior PDP leaders today. This comes after a midnight crackdown where scores of my party men are illegally detained in police stations. GOIs false claims about normalcy to the SC stand exposed by their actions driven by paranoia," Mufti said.
"On one hand, giant hoardings calling upon Kashmiris to 'celebrate' the illegal abrogation of Article 370 have been put up across Srinagar. Whereas brute force is being used to choke the actual sentiment of the people. Hope the Hon'ble SC takes cognisance of these developments at a time when Article 370 has come up for hearing," she added.
Furthermore, All India Majilis-e-Ittehadul Muslimeen (AIMIM) MP Asaduddin Owaisi said that why there is no uproar in the country when soldiers are being killed in Jammu and Kashmir.
"Three soldiers were killed in South Kashmir why there is no uproar in the country? Because there BJP-led government and Narendra Modi is the Prime Minister? …Three of our soldiers were killed by terrorists who came from Pakistan and you will play a World Cup match with them (Pakistan)?…" AIMIM chief said when asked about four years of abrogation of Article 370 in J-K.
"According to media reports 251 terrorist incidents happened in Jammu and Kashmir from Jan 2021 till May 2023. 100 incidents took place alone in the valley. What is happening? Before this in 2021 August or September 5 soldiers were killed in the forest again three soldiers were killed and we are going to play the match at Narendra Modi stadium," he said.
Meanwhile, a five-judge Constitution bench of the Supreme Court had on Wednesday began hearing a batch of petitions challenging the abrogation of Article 370 and bifurcation of the erstwhile state of Jammu and Kashmir.
The Constitution bench comprises Chief Justice of India DY Chandrachud, Justices Sanjay Kishan Kaul, Sanjiv Khanna, BR Gavai, and Surya.
How can a provision (Article 370), which was specifically mentioned as a temporary provision in the Constitution, become permanent after the tenure of the Jammu and Kashmir Constituent Assembly came to an end in 1957, asked the bench.
The bench contended that the Parliament could not have declared itself to be the legislature of Jammu and Kashmir in order to facilitate the abrogation of Article 370 as Article 354 of the Constitution does not authorise such an exercise of power. (ANI)
Read More: http://13.232.95.176/