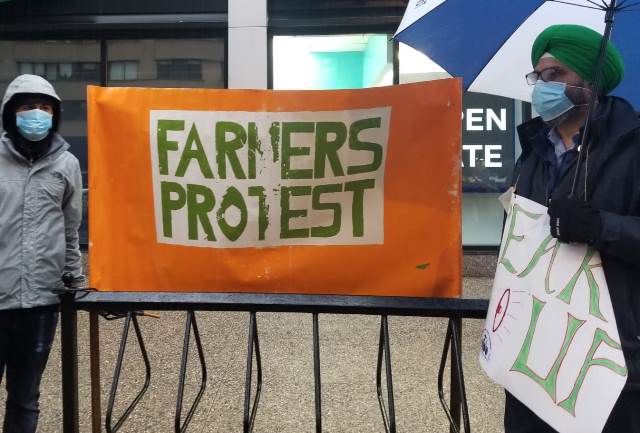 LOK ISSUES
LOK ISSUES
'The World Is Taking Note Of Indian Farmers Protest'
Gurcharan Singh, 54, a teacher in Toronto, says farmers protest has now become a people's movement. Every weekend, he attends demonstrations before Indian consulate in biting cold
I have been a Canadian citizen for the last 25 years but that doesn't mean I have forgotten India. My heart is still there and so is my extended family who are all farmers. Before I shifted to Canada 30 years back, I was a farmer in Punjab. I worked at the fields during my studies and even after I had taken up a job in India.
I still fancy farming and look forward to owning a farm in Canada in future. Therefore, I understand the challenges and hardships a farmer faces. I understand how unpredictable a farmer's life can get and in India, MSPs are the only predictable thing for this community.
Since the matter was so close to my heart I braved the sub-zero freezing cold and the fear of coronavirus to take part in anti-farm laws protest in Canada. Major demonstrations and car rallies are held every weekend in our city outside Indian consulate while sporadic protests take place here and there as well. Each weekend, protesters drove down in various vehicles from cars, tractors, goods trucks, dump trucks, trailers etc, some from as far as 45-50 kilometres, to reach the consulate. I have attended all the weekend rallies since December 12.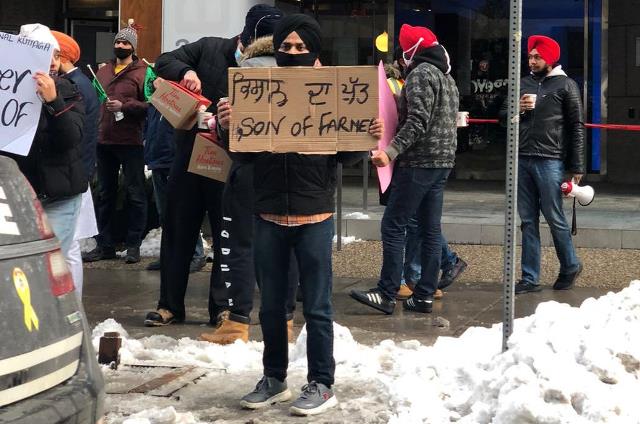 The protests have been peaceful. On December 19, we gathered at the centre of the city on Dundas Square (Toronto) where we were confronted by a Modi supporter. However, the organizers calmly requested him to go away. Then we were escorted by police and marched on city streets three kilometres to the consulate office. Nothing can stop us.
All three bills are very dangerous. If the first Bill gets passed, the corporates will kill state-run mandis and MSP system. I support MSP for all 23 crops. Even vegetables and fruits should have MSP, if we want to keep our farmers alive.
The second bill about contract farming is worse. Some farmers in Sangrur (Punjab) and Gujarat have already experienced its adverse impact in their dealings with cola major Pepsi. Moreover, the lack of dispute redressal mechanism can prove to be very dangerous for the farmers.
Third bill is about unlimited storage of crops. When under new law only one company (Adani group) will be controlling the storage and distribution to consumers, then they will be controlling the whole distribution process. Artificial shortage will be created and consumers will have to pay five times more prices.
I am glad that Canada's Prime Minister, Justin Trudeau is openly supporting the farmers movement. Not only him, but the Opposition leader, Erin O' Toole (Conservative Party) and Jagmeet Singh (New Democratic Party) also support the farmers. The idea of corporatisation of farming was tried in Canada some 40-50 years back and our leaders know what a failure it was, which is why they are standing with the Indian farmers.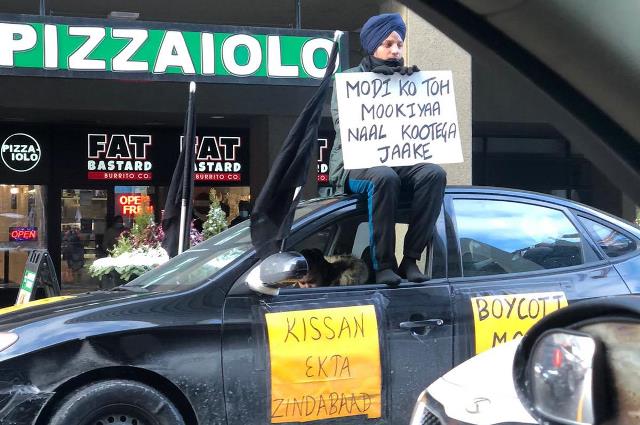 I feel Indian Prime Minister, Narendra Modi is running away from his responsibilities. He is bending over backwards to please his corporate friends, Adani and Ambani. I think he is unable to accept his failure. Farmers from Punjab started this protest and now it has become a people's movement. It has brought people from all religions, all professional backgrounds together like never before. The movement will stop BJP's engine running on the fuel of Hindutva.
We will keep voicing our dissent in our part of the world. I do not have to take time off from work because most of the protests happen on weekends. I attend the protests with my wife, son (24), daughter (19) and family friends. Even though my children are Canada-born they do understand the ground realities of India.
My daughter drove nearly 100 kms from her University in Waterloo to the protest site just so she could register her voice. She also spent a lot of time making posters for the protests. I was filled with pride to see that first, second and even third generation Indians, including Sikhs, were present at the rallies. This is no longer just an Indian farmers issue anymore; the whole world is taking note of the situation.