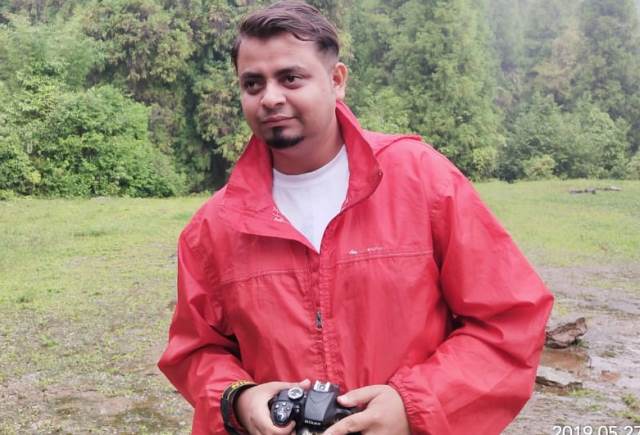 LOK ISSUES
LOK ISSUES
'Lessons From Bengal Doctors Strike'
Abhishek Ghosal, 27, a clinical research associate in Kolkata, is relieved that the doctors' strike in West Bengal is over. As a member of the healthcare fraternity, he lists out important takeaways from the recent crisis.
Finally, everyone can heave a sigh of relief, now that the doctors' strike in Bengal is over. But I sincerely hope that a long-lasting solution is worked upon hereto to revive the ailing healthcare system in our country. And for that all the stakeholders, i.e. patients, their caretakers and relatives, the government as well as the medical staff, need to communicate openly and clearly about their needs and problems. As you saw at the end, the stalemate over the strike could be broken only after Chief Minister Mamata Banerjee agreed to come to the table.
It works both ways. Just as doctors are under a lot of pressure to perform their duties despite lack of infrastructure, an abysmal doctor to patient ratio etc., the patients and their relatives too are under duress – physical, financial and psychological.
There is no proper grievance redressal system in place in our country, especially in smaller towns. We need counsellors who can listen to the patients and their relatives and guide them in a way that they don't lash out in anger. Thankfully, the points about a grievance redressal system and the need for counsellors were discussed in the Doctors-CM meeting.
Generally, one person lashes out and the whole healthcare machinery goes out of whack. Also, think of it: Government hospitals have a 1,000 people coming in every day whereas the accommodation is for 100 beds only, while in private hospitals beds outnumber the patients who come in every day. The private hospitals thus charge a larger amount. Where does the common man, who is already making ends meet somehow, go in such a situation? The government needs to regulate private hospitals and take cognizance of the infrastructural needs of government hospitals if they want violence to stop.
Also, owing to the power of social media the well-to-do many a times make a mountain out of a molehill, while the poor who really suffer, their voice doesn't reach the masses or corridors of power because they don't know how to communicate properly. We need to be a country of people who can think deeply and only then can our healthcare system become better. We all need to work in unison.
Take the example of Kerala V/s Bihar and how two outbreaks, Nipah and encephalitis were tackled differently by the concerned government and people. In Kerala, the communication channels are open, trust between authorities and janta is at an optimum level because trust and confidence building measures are done at regular intervals and not only during crisis, people take preventive measures because they have been very clearly told what they are supposed to do. The Bihar government has only now asked for a research on the socio-economic condition of the parents of the nearly 100 children who have lost their lives, despite encephalitis outbreaks happening annually.
What can doctors do in such a situation? They are the most important link in the healthcare chain, but they cannot perform when every other link (for example, Government hospital infrastructure, day-care units, supportive cares, public sanitation, population control, disaster management etc.) is not in place. And mass awareness is not only necessary to take care of physical health, taking care of the mental health of the masses is as important. Most relatives of patients too don't want to lash out at the medical staff, but when they are breaking down, they need something to hold on to. As a society all of us need to come together and help each other, so that such violence and agitation do not take place again and at such regular intervals. I wish we had better anger management systems in place. Also, one more issue needs to be pointed out. The rural population first resorts to quacks and home remedies (gharelu nuskhas) and come to doctors only when everything fails, and their bodies are on the verge of breaking down.
Mamata Banerjee, as an individual has her heart and intentions in right place but as Trinamool supremo she couldn't live up to our expectations due to the corrupt practices of her party workers. She thinks after speaking and not the other way around, leading to a number of confusions and unnecessary chaos. She needs to be a little more patient and a good listener while handing such important matters as the recent doctors' strike. Perception matters a lot in the times of social media and one should think a lot before speaking anything that might make a crisis go out of hand.
]]>