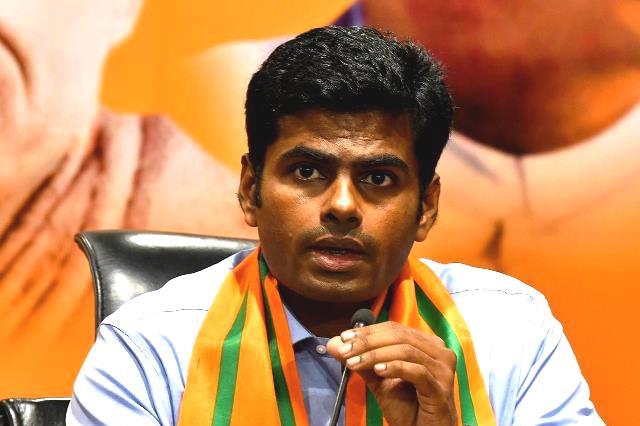 LM NEWS 24
LM NEWS 24
There Is No Hate… Rahul Gandhi Took 3,000 Km To Realise It: Annamalai
Tamil Nadu Bharatiya Janata Party (BJP) chief K Annamalai took a swipe at Congress leader Rahul Gandhi, who is leading Bharat Jodo Yatra, and said the Wayanad MP took 3,000 km to understand that there is no atmosphere of hatred in the country.
Attacking the Bharat Jodo Yatra, the BJP leader said Rahul Gandhi himself had admitted that there is no atmosphere of hatred in the country, indicating that the yatra has no motive.
"Rahul ji in one of the statements in Delhi said he did not see hate after walking this many miles. Then why did he start the yatra? It took him 3,000 kilometres to realise that..," Annamalai said in the ANI Podcast with Smita Prakash.
Annamalai said Congress' mass outreach programme is useless since it lacks a clear vision.
"Padyatra should have a larger perspective. It is just that you are upset with Modi ji and you started a yatra. It should have a motive," the Tamil Nadu BJP chief said.
On December 24, Congress leader Rahul Gandhi held a mega public rally outside Red Fort in the national capital.
Addressing the rally, Rahul Gandhi said, "In Bharat Jodo Yatra, dogs also came but no one harmed them. Cow, buffaloes, pigs, all animals came. All the people came. This Yatra is like our India, I have not seen any hatred or violence among people while walking 2,800 km, and I have not seen violence or hatred anywhere in the country. But when I turn on the TV, there is hatred all the time. 24 hours there is only Hindu-Muslim in media."
Attacking the BJP government, Rahul Gandhi said Hindu-Muslim propaganda is being done to divert attention from the real issues.
The Bharat Jodo Yatra, which started in Kanyakumari on September 7, will conclude on January 30 in Srinagar after covering 3,970 km, 12 states and two Union territories.
The march has so far covered Tamil Nadu, Kerala, Karnataka, Andhra Pradesh, Telangana, Maharashtra, Madhya Pradesh, Rajasthan, Delhi, Uttar Pradesh, Haryana and is presently in Jammu and Kashmir.
It is the longest march on foot by any Indian politician in the history of India, the Congress claimed earlier in a statement.
Bharat Jodo Yatra has been receiving support from various political parties and social organizations across the country.
The Congress suffered a debacle in the assembly polls held earlier this year and the Yatra is seen as an attempt to motivate the party rank and file for the upcoming electoral battles. (ANI)
Read more: http://13.232.95.176/