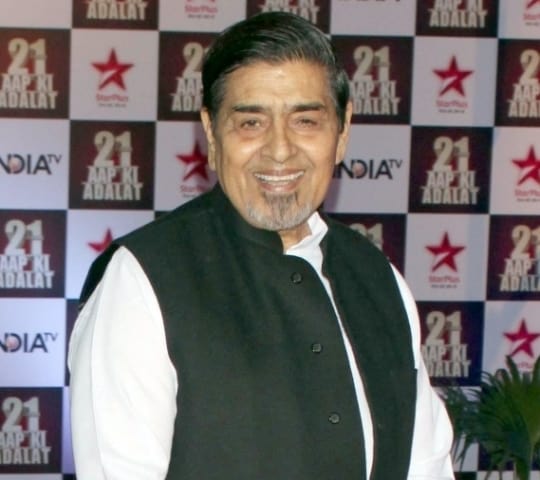 LM NEWS 24
LM NEWS 24
Tytler, Sajjan shamed at RaGa protest venue
<![CDATA[The Congress' day-long hunger-strike at Rajghat to highlight alleged atrocities against Dalits, tribes and minorities in the country began on a controversial note on Monday with 1984-riot accused leaders Jagdish Tytler and Sajjan Kumar leaving the stage before party President Rahul Gandhi joined the event. Tytler and Kumar were seen leaving the Mahatma Gandhi's memorial soon after their arrival for the Congress' anti-government protest, apparently after being told to leave with their alleged links to the 1984 anti-Sikh riots in Delhi continuing to haunt them.
1984 Sikh Genocide culprits – Jagdish Tytler and Sajjan Kumar – share stage with son of the mastermind Rajiv Gandhi on his fast for "Communal Harmony". A big irony just fell and shook the earth pic.twitter.com/iMFf3iBU22

— गीतिका (@ggiittiikkaa) April 9, 2018
Tytler, who was later seen in the crowd, has been long accused of instigating rioters against Sikh following the assassination of then Prime Minister Indira Gandhi by her Sikh security guards. Kumar, who left the venue, is also accused of his involvement in two cases related to riots. The charges have been proved against neither.
We are praying for togetherness and for brotherhood, for all religions and castes in the country
Delhi Pradesh Congress Committee President Ajay Maken, however, clarified that the two leaders were not asked to leave. He said the stage and its enclosure at the venue were reserved for some Congress office-bearers. "We are praying for togetherness and for brotherhood, for all religions and castes in the country so that we can send out a message that all Indian are one and there is no division on caste basis," Maken said. The Congress said its leaders were fasting to "promote communal harmony" and protesting against the government's anti-Dalit policy. Congress units across the country will also observe a fast that came days after Dalit groups called a "Bharat Bandh" against a Supreme Court order diluting a law aimed at to prevent atrocities against Dalits and tribes. The government has filed a plea in the Supreme Court seeking review of its order.
(IANS)