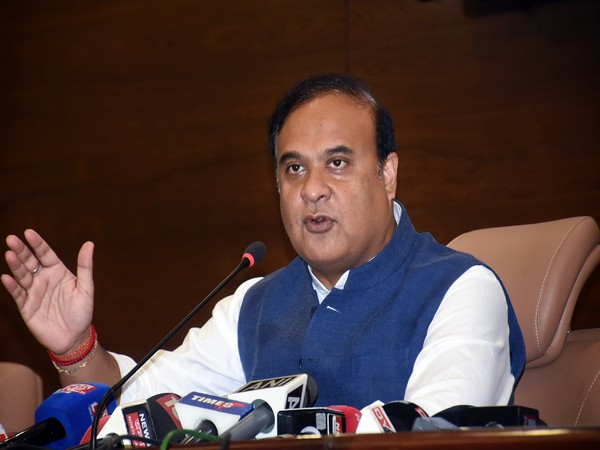 LM NEWS 24
LM NEWS 24
Under Cong Tenure, Manipur Was Blockade: Sarma
Assam Chief Minister Himanta Biswa Sarma on Saturday launched a scathing attack at Congress and United Progressive Alliance (UPA) over its tenure in Manipur till 2017 stating that northeastern state had became the blockade capital of the country during their ruling period and now on the contrary Congress has started displaying immense interest in the state.
In this regard, Assam CM Sarma took to Twitter and said, "Congress is suddenly displaying immense interest in Manipur. Important to rewind a bit and look at PM Manmohan Singh's own response to similar crises in the State. The party's duplicity is simply alarming."
He further stated that every year there were blockades in the state for over a month during UPA tenure in Manipur.
"During UPA's tenure, Manipur became the blockade capital of the country. Between 2010-2017, when Congress ruled the State, every year there were blockades ranging from 30 days a year to upto 139 days a year," he further tweeted.
He also mentioned that year 2011 was one of the worst bloackades in Manipur which lasted for more than 120 days and Prime Minister Manmohan Singh and UPA Chairperson Sonia Gandhi remained silent on issue for more than four months.
"Petrol and LPG prices went upto Rs 240 and Rs 1,900 a litre during each of these blockades, translating into a complete humanitarian crisis. 2011 was one of the worst blockades in Manipur lasting more than 120 days," he said.
In Manipur, two women were paraded naked and sexually assaulted before being set free by the mob comprising the majority community. The incident allegedly took place on May 4, a day after ethnic clashes broke out in Manipur.
The violence in Manipur erupted after a rally by the All Tribal Students Union of Manipur (ATSUM) on May 3 in protest against the proposed inclusion of people belonging to the Meitei community in the list of Scheduled Tribes (STs).
Recently. Prime Minister Narendra Modi on Thursday spoke about the Manipur viral video that showed two women being paraded naked.
The Prime minister said, "I am filled with pain and the incident is shameful for any civil society."
"No accused will spared, we will never forgive those who are behind this," he said.
Amidst a nationwide outcry over the appalling incident in Manipur, the UNAU students forum organised a protest at Delhi's Jantar Mantar on Saturday.
A video of the two-month-old incident had gone viral evoking strong sharp reactions from various political parties and triggering outrage. (ANI)
Read More: http://13.232.95.176/