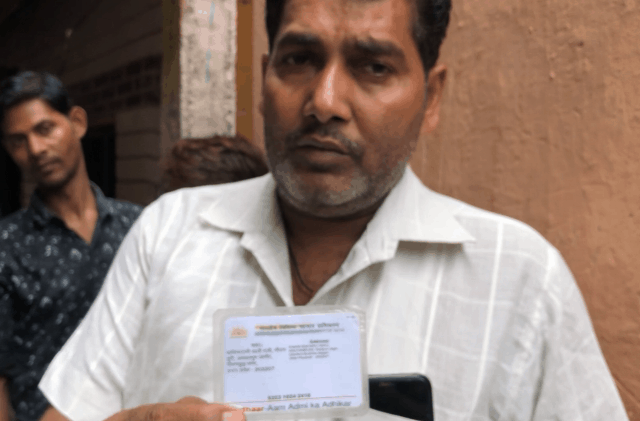 LOK ISSUES
LOK ISSUES
'We The Residents Of Pakistan Gully'
Rajendra Kumar, 49, a resident of Greater Noida, lives in a lane called Pakistani Gully. Residents here are often branded as 'Pakistanis', their children taunted in schools, and their papers eyed with suspicion, he tells LokMarg
Seventy two years ago, after partition, four of our ancestors escaped the bloodbath in Karachi, Pakistan and settled in Gautampuri –a locality in Dadri in Greater Noida, Uttar Pradesh. The family grew. And now our entire clan owns about 60-70 homes in one particular lane. The lane is called Pakistan Gully.
Just 35 km from the National Capital, the lane was christened 'Pakistan Gully' soon after our ancestors settled here. It was an empty piece of land with no landmarks, but the nickname given decades ago has managed to stick with the lane and continues to trouble us as a social stigma. We still carry the burden of this name on our identification cards. We have requested the government time and again to rename the colony but all in vain.
The name of our lane has managed to single-handedly create havoc in our lives. One of my relatives went to the Vaishno Devi Shrine in Jammu. When he presented his identification card to book a hotel room, he was denied entry. He was allowed to book a room only after a thorough investigation by the hotel administration, which took around two long hours.
Families often refused to marry their women to men living in this locality. Several marriage proposals were rejected. The name has stigmatised us and for no fault of ours.
In another recent incident, parents of a student had to repeatedly convince a school to remove 'Pakistani Gully' from the identification card and daily dairy, which attracted taunts from fellow students. Children from our lane are often teased and humiliated and called 'Pakistani'.
'It is just a name, get over it,' some people tell us. They have no idea of the difficulties and the humiliation we have had to face. It is shocking, how after 72 years of Independence, families who migrated from Pakistan are still treated like an alien in their own country. India is our motherland and we will not accept any more taunts or cruel jokes.
After bearing with this address for half of my life, I have put in a request for the address to be changed on my Aadhaar card. However, the address needs to be changed in the government records as well. We are Valmikis so we have suggested that Pakistani Gully be renamed as Valmiki colony.