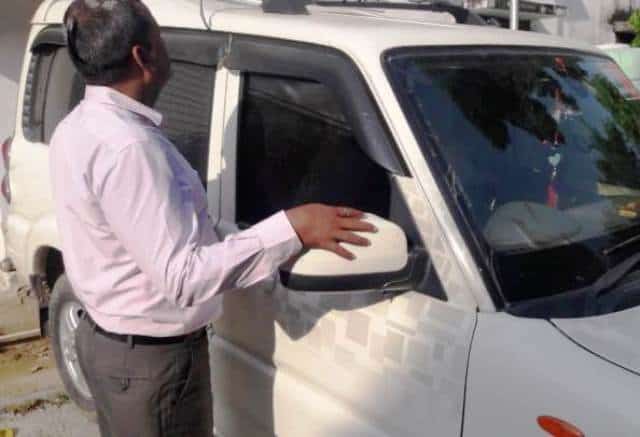 LOK ISSUES
LOK ISSUES
'We Put Elections In Top Gear'
<![CDATA[
Ajay Singh Bhadauriya, 52, of Uttar Pradesh, left real estate business to start a tour and travel company. He tasted success when he began providing all kind of vehicles for political rallies and roadshows. Cash and prompt payments are the best part of the business, he tells LokMarg:
I always look forward to the elections, not just because it is the most important time for a democracy like India, but because it is the busiest and the most lucrative time for my business. I run a tour and travel company with a fleet of over 300 SUVs and counting.
My fleet has all kinds of  SUVs: Lower-end models, such as, Mahindra Bolero and XUV; SUVs in the mid-range comprise, Tata Safari and Mahindra Scorpio; and high end SUVs like Toyota Fortuner etc. I also have a large number of motorcycles for the same purpose.
It wasn't like that always. I suffered heavy losses in my family real estate and construction business when the slump hit the sector. I finally decided to wrap up most of my holdings, purchased about ten vehicles for a tour and travel outfit. In 2014 general elections, I smelled a big opportunity. I first offered leasing of my vehicles alongwith drivers to the BJP, which demanded many more vehicles for their roadshows. I invested heavily and it paid.
Today, 95 percent of my clientele comprises of political parties. Be it roadshows and meetings, or ferrying VVIPs to rally grounds and airports, my SUVs line up the convoy. Our expert drivers are always smartly-dressed and are well-versed with all the local routes.
For the past four years, most of our vehicles have been attached with the BJP. The demand has further increased after it came to power and now in the current elections. The ministers and other important leaders use government vehicles for official jobs, but we still provide services to them for other political assignments.
Besides Lucknow, we also provide services in neighboring districts. Sometimes, the demand is so high that we are forced to arrange vehicles from other services providers, who are happy to oblige because of better and timely payments. Most payments come in cash and promptly. This is clearly a win-win situation for both the parties.
Political parties are very good paymasters, even during the election chaos. During elections, we are provided with a rough schedule so that we prepare ourselves in advance. Most parties have a dedicated department that handles transport and other logistics. We are usually paid in advance during elections to ensure that we do not switch loyalties because of monetary issues.
My team prepared well for the current Lok Sabha elections and on May 23, we shall sit down for the book keeping and counting the profit. Till then, this is proving to be a good summer.