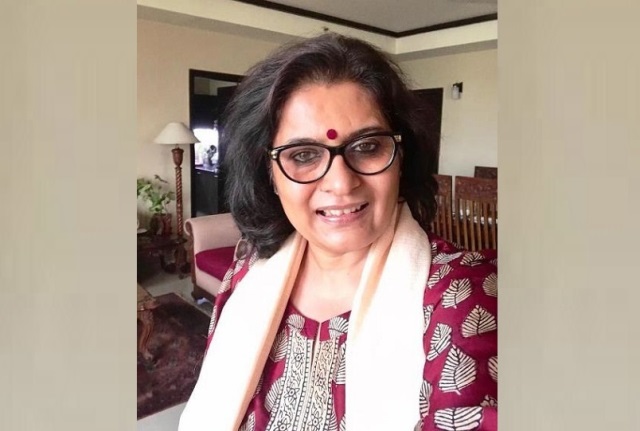 LOK ISSUES
LOK ISSUES
'₹200 Price Cut On LPG Cylinder Is A Big Relief For Poor Households'
Shalini Mathur, who taught in Kenya for many years before settling down in Noida, says even a small cut in cooking fuel prices can make a major difference for the poor. Her views:
LPG price cut is definitely a boon for households especially for the middle and the lower middle class income groups. For people living in high rise societies and those that come under the upper middle class or the higher strata, a price cut doesn't make a difference. A cut of a few thousands or hundreds doesn't affect their daily lives.
But for a certain income group and the lower class, even a cut of 100 or 200 rupees can make a remarkable change in their lives. For example, if LPG is affordable for a household maid, it brings about a major change in her life and that of her family. They need fuel for daily cooking be it LPG, kerosene, coal or wood. If the government makes LPG affordable to this strata, they will be at maximum advantage.
Firstly, she will be able to use LPG only if she can afford it. Cheaper rates will make her think about using it instead of the time consuming kerosene or any other fuel she might be using for cooking. Therefore, price cut will increase demand. More and more people will look at using LPG and if supply and accessibility is taken care of, it shall be of huge benefit to households.
Secondly, if LPG prices come down, the money saved makes her and her family eat better. It means more ration and vegetables for them. Likewise, for a daily wager. Every penny matters to them. It makes their lives better. It's a saving by all means.
Thirdly, their quality of life will improve. A hygienic and quick cooking fuel and its easy availability in affordable price range gives the lady of the house better and more opportunities to work outside and earn extra for her family.
ALSO READ: '25% of My Salary Goes Into My Bike Fuel Tank'
We have come a long way from making advance bookings for cylinders to buying them in black and waiting sometimes for even a month to get one when we ran out of the existing one.
For the lower middle class especially, one cylinder lasts close to 2 months. They are more than happy with this cost effective fuel. And not to forget the health benefits. An LPG price cut is always a win-win situation for every household especially the women. It's a necessity, a basic comfort.
Also, under the Pradhan Mantri Ujjwala Yojna, the subsidized rates announced by the government will make a huge difference to the households of the lower middle class. New connections will also ensure more users and this all is set to have a positive impact on the lives of people. With connections being distributed to those who are in need, it will give a boost to women, their work, health and homes.
In fact, the opposition is criticizing the move and making it into an election gimmick. Inflation had peaked in July and this move will be of great help to people below poverty line. On the part of the government, it is a blessing.
As told to Deepa Gupta