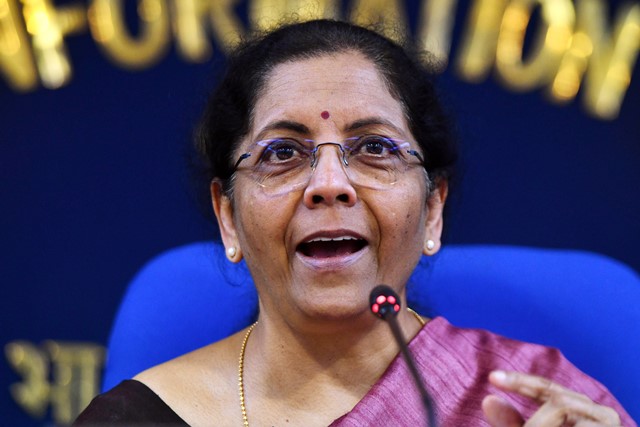 LM NEWS 24
LM NEWS 24
Covid-19: Centre Announces ₹1.7L Cr Plan To Help Poor
Union finance minister Nirmala Sitharaman on Thursday announced a relief package of Rs 1.7 crore for urban and rural poor, including migrant workers.
Ms Sitharaman also noted that healthcare workers will be provided with Rs 50 lakh medical insurance.
Speaking at a media conference, on the second day of the 21-day lockdown announced by Prime Minister Narendra Modi, Ms Sitharaman laid bare a relief package for the urban as well as rural poor.
"For now, the government's priority is to consider the poor," said the minister, who is heading a task force evaluating the financial impact of the outbreak and charting out the way ahead.
"No one will go hungry," the Union finance minister assured, adding that "other concerns" would be "considered separately". The measures announced on Friday will come into effect immediately, said Anurag Thakur, the junior minister of Ms Sitharaman, who also attended the press conference.
The package includes direct money transfer, LPG cylinders and distribution of grain and pulses to poor families, widows, daily wagers, farmers and the disabled. The data generated under schemes such as Ujjawala and Jan Dhan accounts will be made use of for the measure to reach the needy.