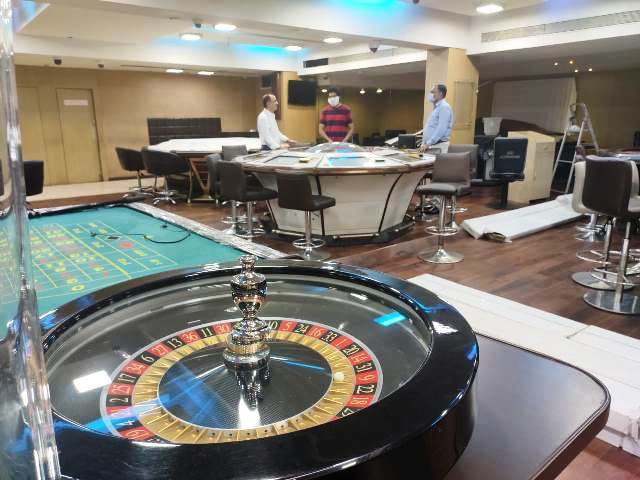 LOK ISSUES
LOK ISSUES
'License Fee Of A Casino Is ₹40 Cr; Income In 2020, Zero'
Shrinivas Nayak, owner of a casino, bar and cruise ship in Goa, says Covid-19 has taken the wind out of tourism in the coastal state. He urges Govt to reopen bars & casinos to save scores of livelihoods
We pay about Rs 40 crore as the license fee for a casino in Goa and we have been out of business for last six months. Tourism in Goa is dependent on its iconic cruise ships, casinos, discos, bars and a thriving nightlife. If these are not open, tourists will not come here to take a stroll on the beaches and then go back to their hotel rooms.
The tourism industry is the key contributor in Goa's economy, which now lies in shambles because key modes of entertainment in Goa, like all-night casinos on cruise, were kept out of the Unlock 4 and are still not allowed to function.
Take a look at our investment, liabilities and near-zero income to understand the industry plight. We have nearly 3,500-strong staff and we have been paying them without any income since March this year. Now see, it takes at least 60 per cent occupancy for a luxury hotel to reach break-even point in the business. So if tourists are not coming, we have been bearing the running cost of operating the hotels from our own pockets.
The tourism industry in Goa is also the biggest means of employment for the local residents. The economy of the state heavily depends on this sector. While announcing Unlock 4.0, the government completely missed the point that merely allowing tourists to visit Goa is useless without letting them enjoy its iconic casinos, cruise ships and other such modes of entertainment. There are very few tourists coming to Goa even though the peak season is upon us.
Currently, a tourist can visit Goa with a Coronavirus-negative certificate of RT-PCR test within last 48 hours, or get the test done by paying a fee of Rs 2,000 at a government facility at the airport or go for a 14-day quarantine. Now, tell us are these parameters put in place to promote tourism or to discourage the visitors. You cannot allow the tourists to Goa then not offer them to enjoy the attractions that brought them here primarily.
With no end to the Covid-19 pandemic in sight, the government must rethink and recalibrate its policies about indoor entertainment. Until all the modes of entertainment are not functional, tourism industry will not stand on its feet again.
Currently, drinking on beaches is banned and no bars are open. So where do you want the tourists to enjoy their tipple? If they are to buy alcohol from a shop and sip the drinks watching TV in their hotel rooms, why in the first place would they need to come Goa for? They can jolly well do at their own houses and hometowns.
The government must find a way to let the indoor entertainment restart. Lay down strict rules. We are ready to follow the guidelines to keep the pandemic at bay, be it maintain social distancing, mandatory face mask, sanitizers and what have you. If we have to learn to live with this virus, then we must do it now and not wait for the economy to reach ICU.