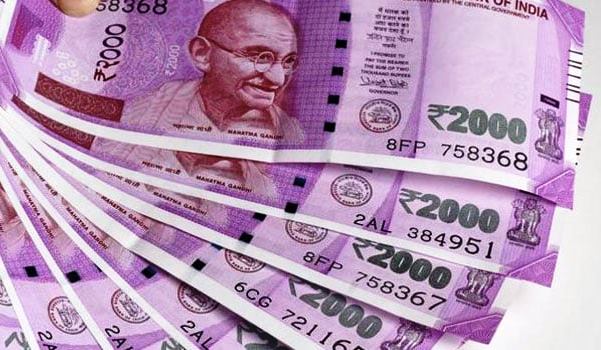 LM NEWS 24
LM NEWS 24
No Forms, ID Card Needed To Exchange ₹2,000 Notes: SBI
State Bank of India (SBI) customers will not be required to submit any ID cards or fill out any requisition forms to exchange their Rs 2000 currency notes. They however would be allowed to exchange a maximum of ten currency notes of Rs 2000 at a time, according to a communication shared by the SBI with all its circles.
SBI, in its communication with all the circles, also clarified its May 19 Annexure III – a requisition slip having dedicated columns for details of customer's identity proof, now stands withdrawn with immediate effect.
"Please arrange accordingly and extend all cooperation to members of the public so that the exercise is conducted in a smooth and seamless manner without any inconvenience to the public," SBI said in its communication.
The Reserve Bank of India (RBI) on Friday decided to withdraw the Rs 2000 denomination currency notes from circulation, but added they (currency notes) will continue to remain as legal tender.
RBI had advised banks to stop issuing Rs 2000 denomination banknotes with immediate effect.
RBI, however, said that citizens will continue to be able to deposit Rs 2000 banknotes into their bank accounts and/or exchange them into banknotes of other denominations at any bank branch up to September 30, 2023.
The exchange of Rs 2000 banknotes into banknotes of other denominations can be made upto a limit of Rs 20,000 at a time at any bank starting from May 23, 2023.
"It has also been observed that this denomination is not commonly used for transactions. Further, the stock of banknotes in other denominations continues to be adequate to meet the currency requirement of the public," RBI said Friday.
The Rs 2000 denomination banknote was introduced in November 2016, primarily to meet the currency requirement of the economy in an expeditious manner after the withdrawal of the legal tender status of all Rs 500 and Rs 1000 banknotes in circulation at that time.
The objective of introducing Rs 2000 banknotes was met once banknotes in other denominations became available in adequate quantities. Therefore, the printing of Rs 2000 banknotes was stopped subsequently in 2018-19, stated RBI.
About 89 per cent of the Rs 2000 denomination banknotes were issued prior to March 2017 and are at the end of their estimated life span of four-five years.
The total value of these banknotes in circulation has declined from Rs 6.73 lakh crore at its peak as of March 31, 2018 (37.3 per cent of Notes in Circulation) to Rs 3.62 lakh crore constituting only 10.8 per cent of Notes in Circulation on March 31, 2023. (ANI)
Read More: lokmarg.com