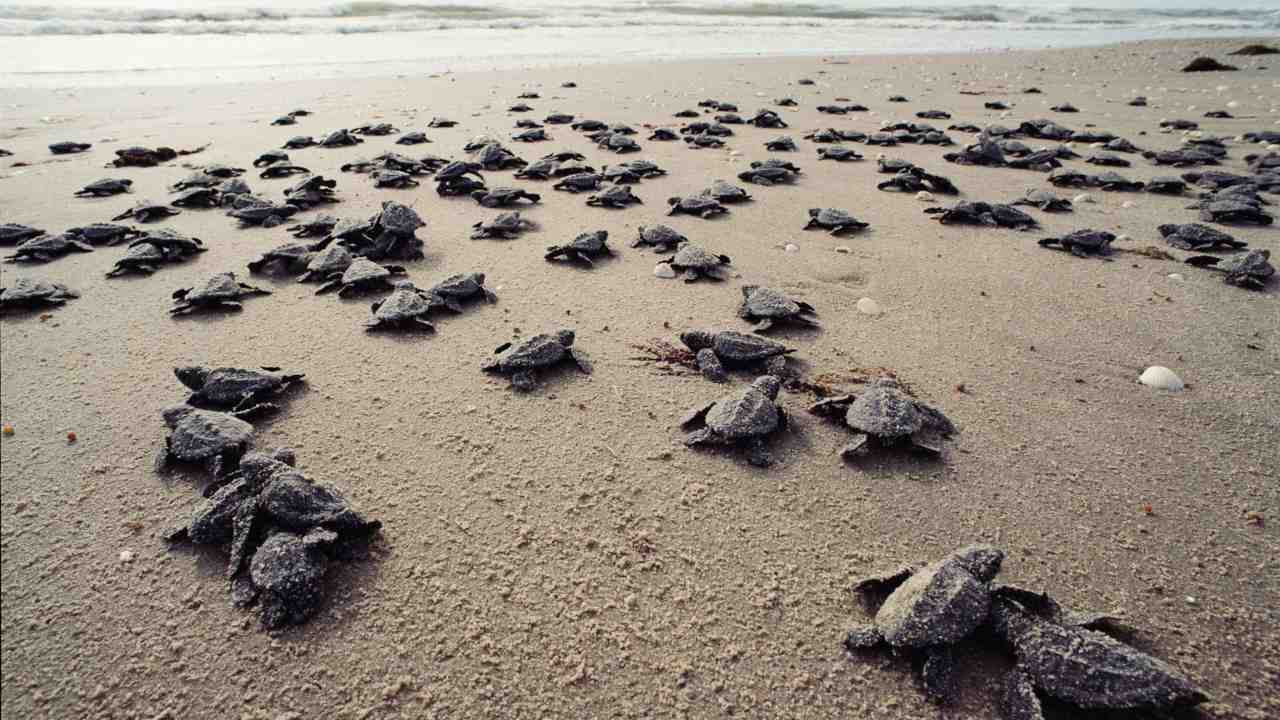 THEBUZZ
THEBUZZ
Looks like Olive Ridley Turtles can't catch Covid-19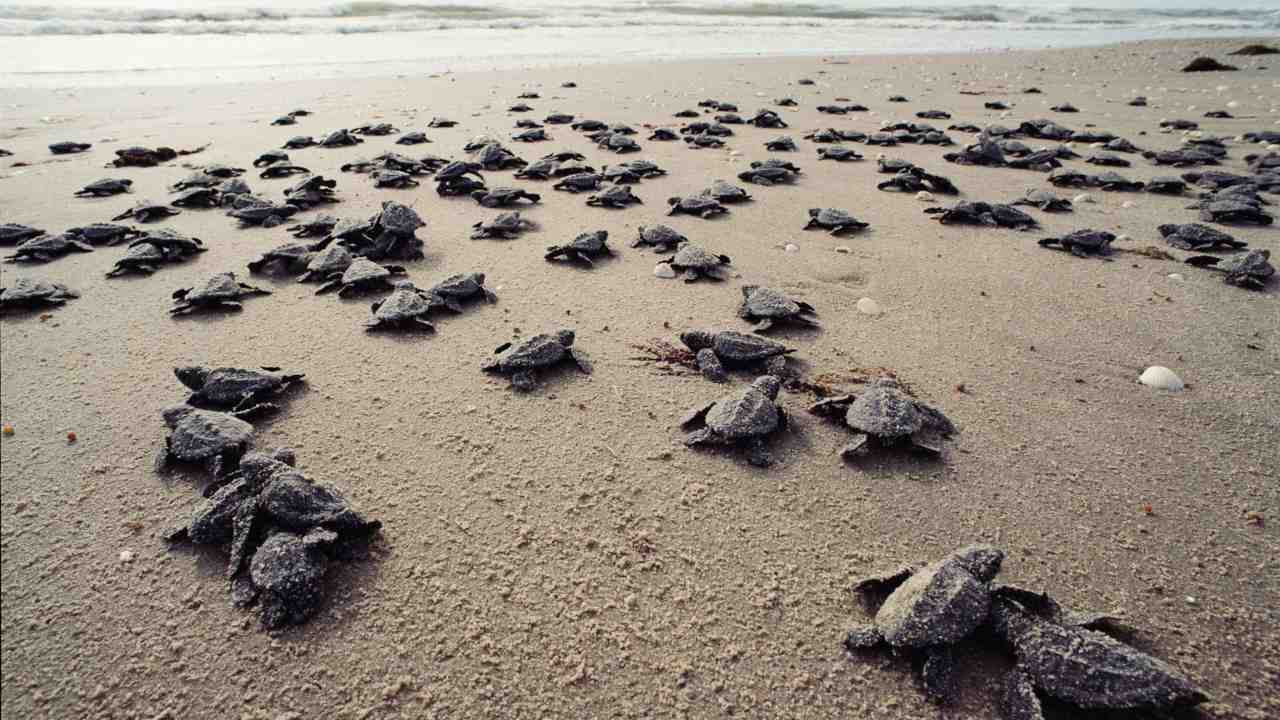 On may 4th 2021 around 1.48 crore baby Olive Ridley turtles hatched at Gahirmatha beach in Odisha, officials told news agency PTI on May 8. The uninhabited island was witness to a rare natural occurrence — the birth of baby turtles without their mothers.
Several pictures and videos of the baby turtles breaking out of their eggshells and making their way into the sea are now widely shared on social media. "A total of 1.48 crore of baby turtles have broken out of eggshells to mingle in the Gahirmatha seawaters till Thursday, marking the grand culmination of the annual sojourn of Olive Ridley sea turtles to this unmanned Gahirmatha Island," Bikash Ranjan Dash, the Divisional Forest Officer of Bhitarkanika Mangrove (Wildlife) told the news agency.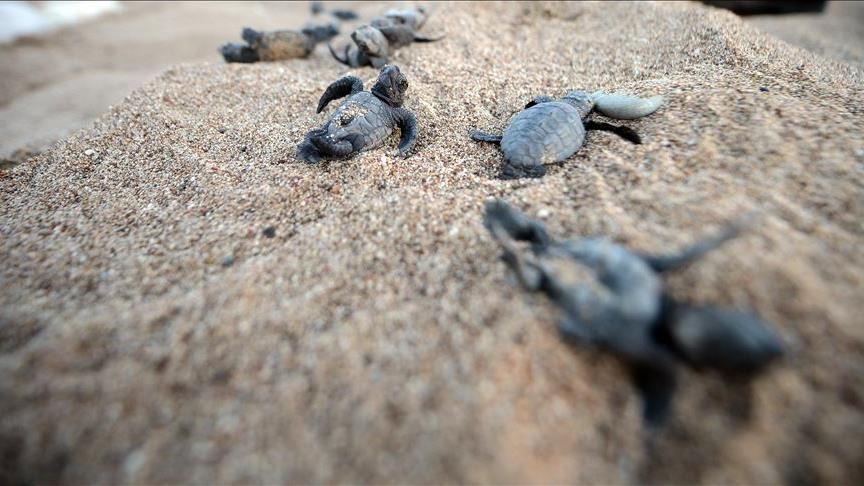 Around 2.98 lakh nests were dug by female turtles to lay eggs at the Nasi-ii Island, close to defense installation at the Wheelers' Island, Dash said the round-the-clock vigil is being maintained to ensure the safety of the newborns.
May 2020 India's coasts witness bumper hatching of rare turtles
Millions of endangered Olive Ridley turtles were seen hatching near India's beaches, amid nationwide lockdowns.
Global lockdown enforced by COVID-19 or coronavirus pandemic has come to a blessing in disguise for wild animals.
After India's eastern beaches in Odisha province reported bumper hatching of rare Olive Ridley turtles, thousands of their hatchlings have been also seen coming out from nests near western beaches in Goa province.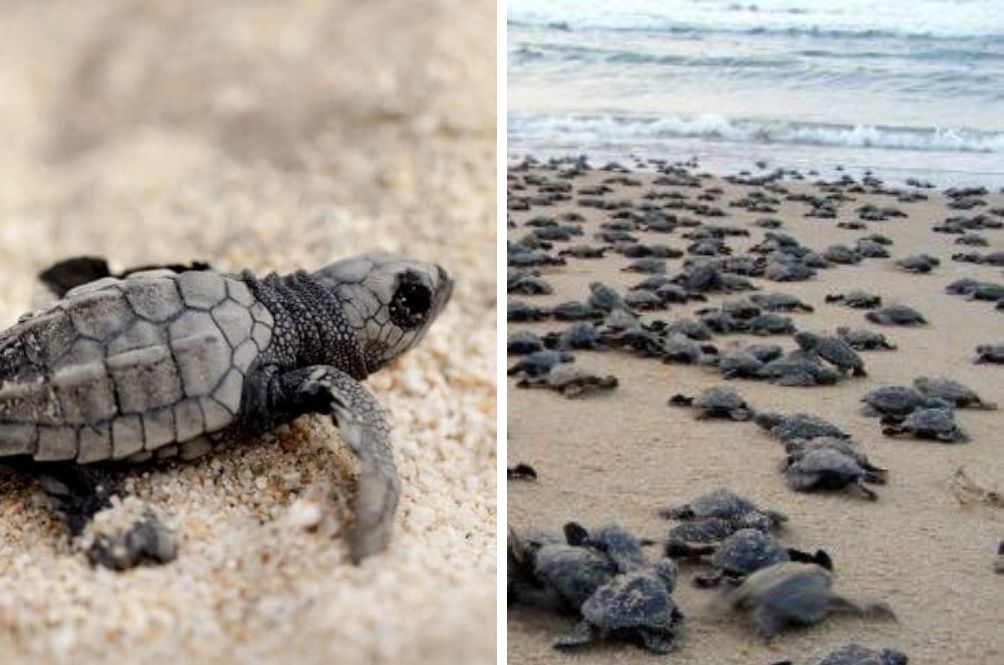 "Amazing wonders of nature! Olive Ridley turtle hatchlings emerging out from the last nest at Morjim. Along with Morjim, Mandrem, Agonda, and Galgibagh are important beaches in Goa, which attracts turtle for nesting," tweeted Chief Minister of Goa Pramod Sawant posting a video.
The World Wildlife Fund (WWF) had declared this turtle species as endangered and vulnerable. Even a slight disturbance to the environment wreaks devastation on their population, according to the WWF.
Only one in 1,000 eggs hatch and the numbers of the turtles have been dwindling over the year.
"Nearly 20 million-plus Olive Ridley hatchlings have emerged & made their way to the sea from half of about 4 lakh [0.4 million] nesting at Nasi-2 islands, Gahirmatha rookery Odisha. The spectacle continues. Early morning video," Susanta Nanda, an Indian Forest Officer from Odisha posted on social media.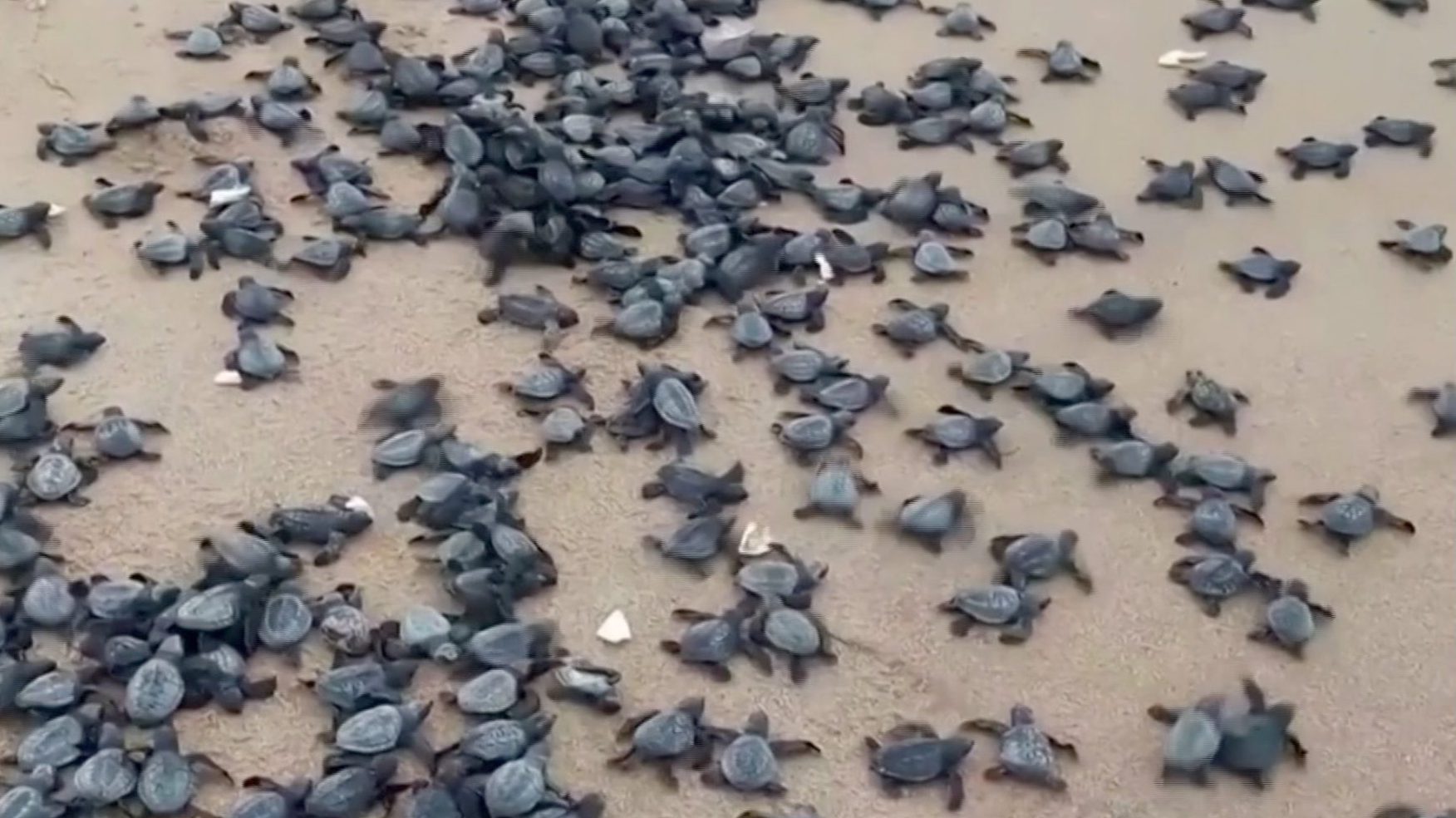 The mass nesting had started early on March 21, two days before the nationwide lockdown, and continued till March 27. The eggs incubate in the heat from the beach sand and hatch anywhere between 45-60 days.