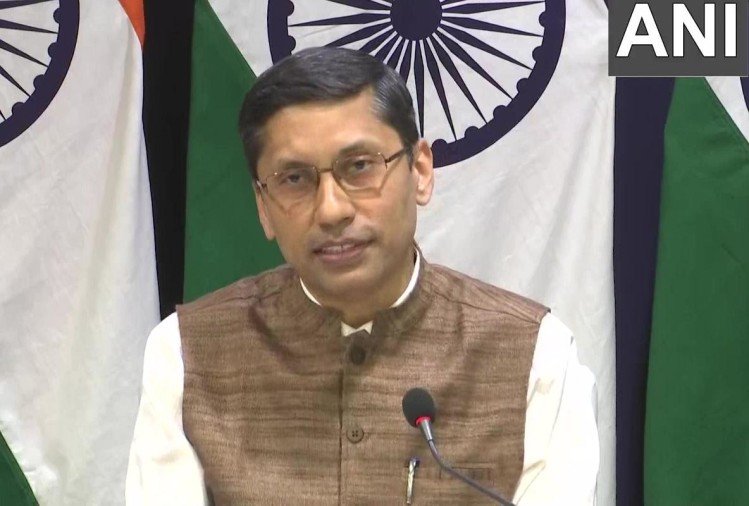 LM NEWS 24
LM NEWS 24
1200 Indians Brought Back From Israel: MEA
Around 1200 Indian nationals including 18 Nepali nationals have been brought back from Israel under 'Operation Ajay' and more flights will be planned as per the requirements, the Ministry of External Affairs informed on Thursday.
MEA spokesperson Arindam Bagchi also said that the government is assessing the situation in Israel amid the ongoing war with Hamas.
Addressing a press briefing, Bagchi said, "1200 Indians have come back in five flights under operation Ajay, including 18 Nepali nationals…We are assessing the situation and as per the requirements we will plan further flights".
He refuted any reports of Indian casualty in Gaza and said that one national is injured in the attacks.
"I thankfully have not received any report of any casualty…one Indian national had been injured and is receiving medical care and I understand her condition is now stable," he said.
The MEA spokesperson further said that around four Indian nationals are in Gaza while 12-13 nationals are in West Bank.
"There are around four Indian nationals in Gaza…we don't have exact numbers and are coordinating. There are 12-13 Indian nationals in the West Bank…It's a little tough to get out from Gaza. There are some reports that some have already got out of there, but we will wait for confirmation," he said.
Bagchi further informed that no advisory has been issued by the MEA for Lebanon as of now.
"We haven't issued any advisory for Lebanon as of now. We are monitoring the situation and will issue it accordingly if the need arises," he said.
Operation Ajay is an ongoing operation conducted by the Indian Armed Forces to evacuate Indian citizens from Israel during the 2023 Israel-Hamas war. It was launched by Prime Minister Narendra Modi to bring back around 18,000 Indians in Israel.
Earlier on Tuesday night, the fifth flight carrying 286 Indian nationals including 18 citizens of Nepal arrived in New Delhi. Upon arrival, they were received by the Union Minister of State for Information and Broadcasting and Fisheries, Animal Husbandry and Dairying, L Murugan.
The Indian nationals have applauded the operation and said that there was support from the Indian embassy and the evacuation process was nice and quick.
Following the Hamas attack on Israel, the Indian embassy issued an advisory and requested the Indian citizens living in Israel to be cautious and to register their names in the Indian embassy.
The MEA had set up a 24-hour control room in view of the escalating conflict. The control room will help monitor the situation and provide information and assistance. (ANI)
Read More: https://lokmarg.com/