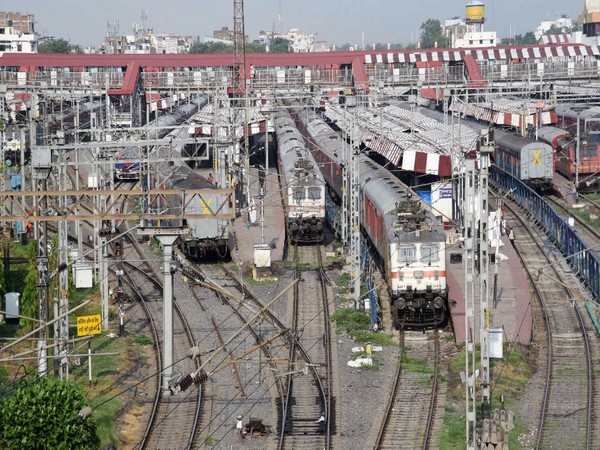 LM NEWS 24
LM NEWS 24
13 Trains Run Late Owing To Rain, Low Visibility
As many as 13 trains are running late due to low visibility and rains, informed Railway officials on Monday.
According to railway officials, Darbhanga-New Delhi Clone Special, Gaya-New Delhi Mahabodhi Express, Malda Town- Delhi Farakka Express, Banaras- New Delhi Kashi Vishwanath Express
Chhatrapati Shivaji Maharaj Terminus-Amritsar Express, Jabalpur-Hazrat Nizamuddin Gondwana Express, Dr, Amdedkar Nagar-Shri Mata Vaishno Devi Katra Malwa Superfast Express, MGR Chennai Central- New Delhi Grand Trank Express, MGR Chennai Central- New Delhi Tamil Nadu Express, Ayodhya Cantt- Delhi Express, Rajgir-New Delhi Shramjeevi Express, Sultanpur-Anand Vihar Terminal Sadbhavana Express, Pratapgarh-Delhi Padmavat Express are running late owing to rainfall and poor visibility.
According to a weather alert earlier, the approaching fresh cloud patches over Delhi were likely to trigger the light to moderate spells of rainfall over the city.
According to IndiaMetSky Weather data, moisture is settling on the mountain tops of Aravali and is being lifted up instantly.
"Western Disturbance's long active tail is full of thunderstorms. Huge moisture incursion from both seas, convergence, and interesting topology is helping this chain of long thunderstorms. Moisture is hitting the mountain tops of Aravali and it's instantly lifted up. Chain expands from South Rajasthan-Delhi," tweeted IndiaMetSky Weather.
In Rajasthan, hailstorms damaged crops in Udaipur.
A local said, "Our crop has been damaged, what will we eat now? I request the government to help us."
Meanwhile, in view of the severe cold in Udaipur, all classes up to the fifth grade of all recognized schools in Udaipur will be suspended from 30 January to 31 January, informed state district collector.
According to an official statement from the district collector's office, the order will be applicable in all government, private, and CBSE schools. (ANI)
Read more: http://13.232.95.176/