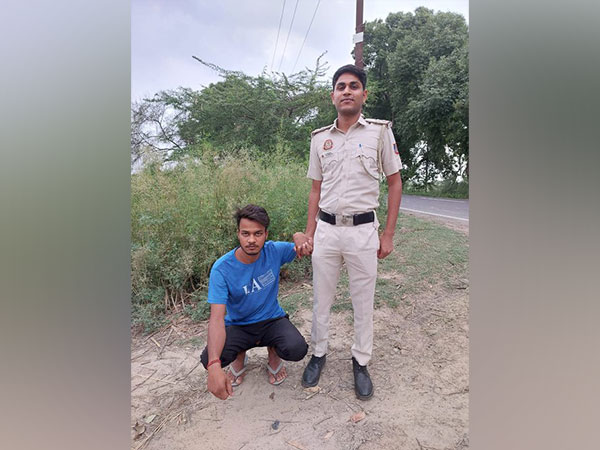 LM NEWS 24
LM NEWS 24
16 Stabs, Fractured Skull: Delhi Teen Street Murder
The preliminary post-mortem report of the minor girl revealed that her skull was crushed with a boulder after being stabbed 16 times by the accused Sahil in the Shahbad Dairy area of Delhi on Sunday night, police said on Monday.
According to police, the initial reports suggest that the girl's head was attacked with a blunt object, which caused the skull to rupture.
However, the police are still waiting for the detailed post-mortem report.
Sahil, the accused behind the horrific murder of a minor girl in New Delhi's Shahbad Dairy area was arrested by the Delhi Police near Bulandshahr in Uttar Pradesh today.
"The minor was allegedly killed after being stabbed multiple times and her head being crushed with a boulder in New Delhi's Shahbad Dairy area," the police said.
As per the police, the accused was in a relationship with the victim girl, but they had a quarrel on Sunday night after which he killed her with multiple assaults.
The CCTV visuals also appeared where the accused can be seen stabbing the girl multiple times and then hitting her head with a boulder. Several locals can be seen present there but no one intervened in the matter.
The police had registered FIR in the matter under section 302 of the Indian Penal Code (IPC) at Shahbad Dairy Police Station.
Delhi Chief Minister Arvind Kejriwal reacted to the incident and urged the Lieutenant Governor VK Saxena to take action in the matter.
"A minor girl was brutally killed in broad daylight. It is sad and unfortunate. There is no fear among the criminals. LG sir, the law and order is your responsibility, please do something. The security of the people of Delhi is the priority," he said.
Delhi Minister Atishi also slammed LG VK Saxena and asked him to "pay attention" towards law and order in the national capital.
"My soul trembled after looking at this dreadful act. I want to remind Delhi LG that the Constitution has given him the responsibility of protecting the people of Delhi. But he spends most of his time in creating roadblocks for the Arvind Kejriwal government. I request the LG with folded hands to pay attention to the safety of the women of Delhi. Today women are not at all safe in Delhi," she said on Twitter. (ANI)
Read More: lokmarg.com