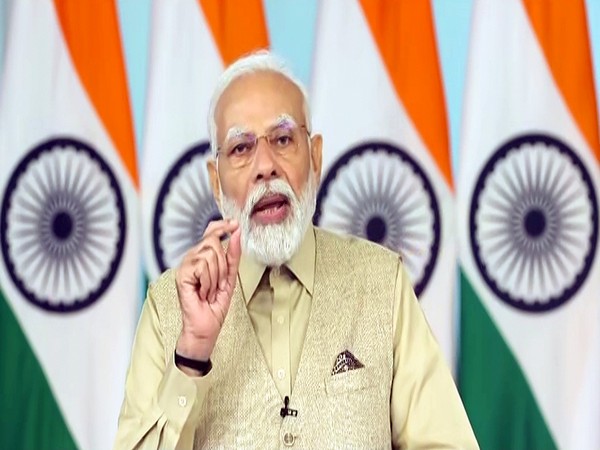 LM NEWS 24
LM NEWS 24
2024 Election Results Will Be Beyond Barriers: Modi
Prime Minister Narendra Modi has expressed confidence about the BJP-led alliance returning to power in the next year's Lok Sabha elections and said "2024 election results will be beyond barriers".
Speaking at the Hindustan Times Leadership Summit on Saturday, PM Modi said the country has broken several barriers over the past nine years and asserted that the country is full of confidence today.
The Prime Minister referred to the themes of the HT Summit over the years, from 'Reshaping India' in 2014 to 'Conversation for a Better Tomorrow' in 2019, and 'Beyond Barriers' in 2023. "Although opinion polls usually come a few weeks before the elections, but you have given a clear message that this time, breaking all the barriers, the people of the country are going to support us! 2024 election results will be beyond barriers," he said.
"The journey from 'Reshaping India' to 'Beyond Barriers' has laid the foundations for a brighter future of the country. On these foundations only will be built a developed India, a prosperous India," he added.
PM Modi talked about the country breaking barriers in several fields, including sports, due to the initiatives of the government.
"For a long time, we Indians had to face many barriers…our country could not move forward at the pace it was capable of. A big barrier was the mentality. Since 2014, we have been working hard to break these barriers in India. That's why today we are talking about India beyond barriers," PM Modi said.
"Today, India has touched the moon where no one reached. Today, India has become number one in digital transactions. India is leading in mobile manufacturing. India is in the top three among startups. Today, India is hosting events like G-20," he added.
The Prime Minister said that the barrier of mindset had stopped the country from moving forward and referred to Mahatma Gandhi unifying people during the freedom movement through the Dandi march.
"Today every Indian is filled with confidence," he said, adding that the country was also coming out of "perceived barriers". (ANI)
For more details visit us: https://lokmarg.com/