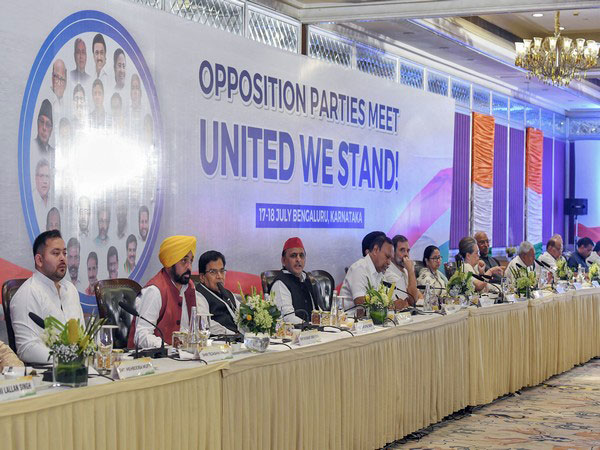 LM NEWS 24
LM NEWS 24
26 Party Oppo Alliance To Be Called 'I.N.D.I.A': Kharge
India National Developmental Inclusive Alliance or I.N.D.I.A will be the new name of the alliance of 26 Opposition parties who met in Karanataka capital Bengaluru, Congress President Mallikarjun Kharge announced on Tuesday.
"We will meet again in Mumbai to discuss the details on seat sharing and campaign management," Kharge said adding that a joint statement will be circulated shortly.
"We have come together to save this grave situation in the country," the Congress leader said.
The Opposition parties met to chalk out a strategy to put out an united front to take on the BJP ahead of the 2024 Lok Sabha Elections.
Prior to Kharge's announcement Bihar chief minster Nitish Kumar headed JD(U) took to Twitter to post the same.
Congress Lok Sabha MP Manickam Tagore said on Twitter, "INDIA will win."
"Chak De! INDIA," tweeted Trinamool Congress MP Derek O'Brien.
The current Congress-led alliance is called United Progressive Alliance (UPA). (ANI)
Read More: http://13.232.95.176/