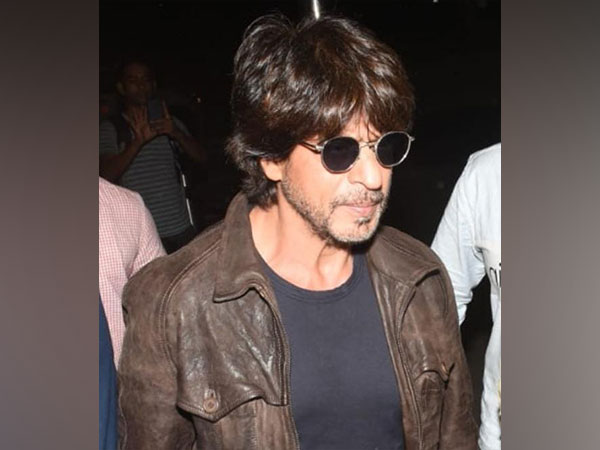 LM NEWS 24
LM NEWS 24
31 Years Of SRK In B'Wood
Shah Rukh Khan, often referred to as the 'King of Romance,' has undoubtedly left an indelible mark on the hearts of millions worldwide through his numerous romantic films. While Shah Rukh Khan has portrayed a wide range of characters in various genres, his romantic films hold a special place in the hearts of his fans. He has given us numerous romantic comedies and intense love stories that have become timeless classics. As a handsome young hunk with a dimpled smile is about to complete 31 years in bollywood on June 25, let's have a look at his must-watch romantic films.
Veer-Zaara
'Veer-Zaara' stands as a timeless love story that touched the hearts of audiences. The film beautifully portrays the enduring love and sacrifice between Veer and Zaara. It showcases their unwavering commitment to each other despite the geographical and cultural boundaries that keep them apart. His portrayal of Veer is widely appreciated, and his chemistry with Preity Zinta (Zaara) resonated with the audience. The film received critical acclaim and won several awards, including the National Film Award for Best Popular Film Providing Wholesome Entertainment.
Dilwale Dulhania Le Jayenge
'Dilwale Dulhania Le Jayenge' became a massive success and marked Shah Rukh Khan's continuous reign as a romantic hero. His portrayal of Raj and his chemistry with Kajol won the hearts of millions of fans, making the film an all-time favourite. The movie's iconic dialogues, soulful music, and timeless love story have contributed to its enduring popularity.
Kal Ho Naa Ho
'Kal Ho Naa Ho' blended elements of romance, comedy, and drama, making it a memorable and emotional experience for the audience. The 'Pathaan' actor's portrayal of Aman Mathur was widely appreciated for his charismatic and heartwarming performance. His character brought joy and laughter to the lives of those around him while dealing with his own personal challenges.
Mohabbatein
'Mohabbatein' received acclaim for its portrayal of love's triumph over rigid societal norms. SRK plays Raj Aryan Malhotra, a music teacher who believes in the power of love and encourages students to follow their hearts. The film explores the clash between love and societal norms, with Raj challenging the conservative ideologies upheld by Narayan Shankar.
Kuch Kuch Hota Hai
Kuch Kuch Hota Hai is known for its exploration of love, friendship, and emotions. Shah Rukh Khan portrays the character of Rahul Khanna. The story revolves around their friendship during their college days and the complexities. The movie remains a beloved film, cherished for its iconic moments, heartfelt emotions, and its ability to capture the essence of love and friendship. It continues to be celebrated as one of SRK's most memorable films in his illustrious career.
These films showcase Shah Rukh Khan's ability to portray romance with depth and charm, making them must-watch for fans of Bollywood romantic films. Shah Rukh made his much-awaited comeback after a hiatus of 4 years with Siddharth Anand's blockbuster action-thriller 'Pathaan', which was released in January this year. Shah Rukh will be next seen in the upcoming action-thriller 'Jawan', which is all set to hit the theatres on September 7.
Helmed by South filmmaker Atlee, the film also stars Nayanthara and Vijay Sethupathi in lead roles. The film is billed to pack high-octane action sequences. Shah Rukh's production company Red Chillies Entertainment has produced the actioner.
He also has director Rajkumar Hirani's next 'Dunki' opposite actor Taapsee Pannu. The official release date of 'Dunki' is still awaited. (ANI)
Read More: http://13.232.95.176/