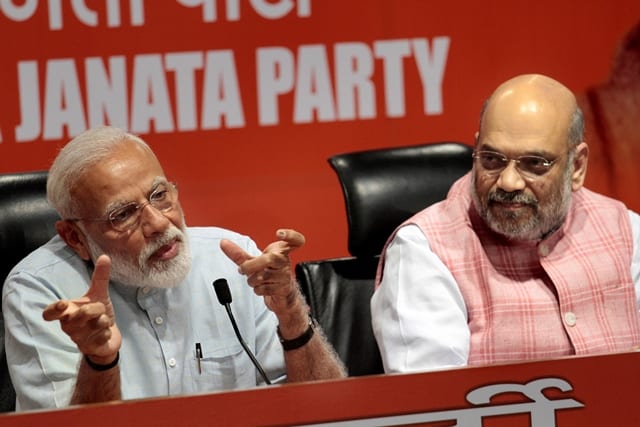 LM NEWS 24
LM NEWS 24
Modi Says Confident Of Clear Majority
<![CDATA[
Prime Minister Narendra Modi at his 'first press conference' as Prime Minister on Friday expressed confidence on BJP's performance in the Lok Sabha elections and said the BJP will return to power with absolute majority.
In a media briefing that was held after campaigning for Lok Sabha elections concluded officially, party presient Amit Shah, who took all the questions from the media, said: "It will happen after a long time in the country, our government will come to power with absolute majority for the second consecutive term."
Modi showed up at the scheduled press conference by BJP president Amit Shah, who gave a detailed report card on the performance of the NDA government as well as party's election campaign. The Prime Minister took no questions, saying that he would not answer because the press conference is being addressed by Shah.
"We are disciplined soldiers of the party. The party president is everything for us," Modi said. His comments drew much sarcasm on social media.
Modi termed the elections as "amazing" and an exercise held in a positive spirit. "A government with full majority will come back after remaining in power for five years . This is probably happening after a very long time. This is a big deal in itself," he said.
He said India should impress the world with its diversity and democracy. "I believe some things we can proudly say to the world. This is the world's largest democracy, it is our responsibility to take the power of this democracy to the world.
We should impress the world with the diversity of the democracy," he said.