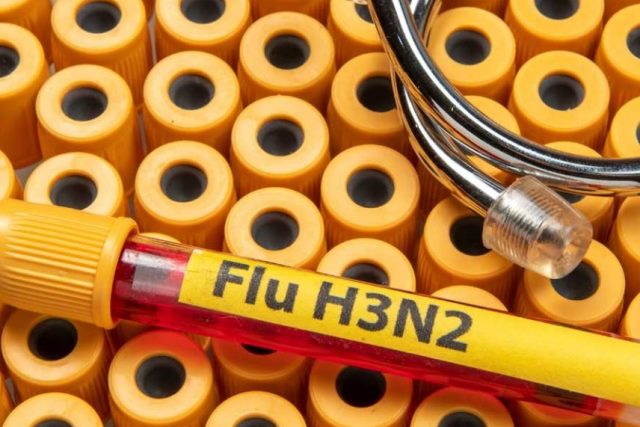 LM NEWS 24
LM NEWS 24
59 Cases Of H3N2 Influenza Cases Reported In Odisha
A total 59 H3N2 Influenza cases has been confirmed out of 225 samples collected in the month of January and February this year in the State. Confirming this Director Dr Sanghamitra Pati, Regional Medical Research Center (RMRC) Bhubaneswar, said that "Symptoms are similar to the seasonal flu viruses including fever and cough etc."
Amid sharp surge in H3N2 virus cases across the state, Health Secretary of Odisha on Sunday directed all district administrations to be vigilant and step up influenza-like illness (ILI) and severe acute respiratory infections (SARI) surveillance at Health facility level and community level, Department of Health informed.
State Health Department stated in a press statement that, "H1N1 and H3N2 are subtypes of Influenza A virus . It's common flu virus quite common in children and elderly from December to March. Most of the illnesses are mild and self limiting. Handwashing, personal hygiene and avoiding crowded places are the key measures to be followed as done earlier."
"Our 30 DPHLs are continuously monitoring the trend of ILI and SARI cases by testing samples regularly in our 23 RTPCR labs and DPHLs. Our 30 DPHLs are doing H1N1 testing on regular basis. Each of them have requisite infrastructure and lab logistics to conduct the tests if a surge is seen in near future," the Health Department further said.
"Our State is continuously testing the samples of ILI and SARI cases for detection of Covid cases, District IDSP units are in readiness and constantly monitoring the situation. Labs are kept in readiness to handle the surge of cases occurs if any," he Statement from Health Department added.
According to the Union Health Ministry Karnataka and Haryana have confirmed one death each from H3N2 influenza so far.
H3N2 has been the dominant subtype followed by H1N1. Both these subtypes belong to Influenza 'A' type.
However, the Union Ministry of Health on Friday said that the cases arising from seasonal influenza including H3N2 which has claimed one death each in Haryana and Karnataka are expected to decline from March end. (ANI)
Read More: http://13.232.95.176/