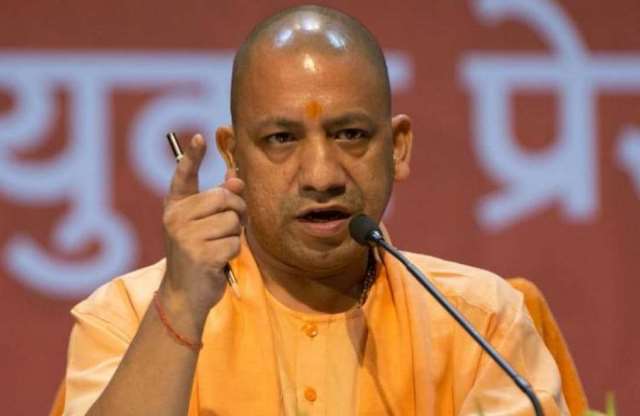 LM NEWS 24
LM NEWS 24
63 Criminals Killed In Encounters Under Yogi Rule
The Uttar Pradesh government led by Yogi Adityanath on Thursday informed that more than 10,000 encounters have taken place between police and criminals in the state in the past six years during which 63 criminals had been killed while a brave cop had also been martyred, according to the data released by the goverment.
"In terms of number of encounters, Meerut is at the top in the state with the highest number of 3152 encounters taking place since 2017, in which 63 criminals were killed and 1708 criminals were injured," it said.
During the same period, besides, a brave policeman was also martyred while 401 cops were injured during the police encounters. A total of 5,967 criminals were nabbed during the action of the UP Police.
"The UP Police has conducted 10713 encounters since 2017 of which the highest 3152 were conducted by the Meerut police, followed by the Agra Police, which carried out 1844 encounters in which 4654 criminals were arrested while 14 dreaded criminals were killed and 55 cops were injured, and Bareilly where as many as 1497 encounters were conducted in which 3410 criminals were arrested while 7 died. During the encounters in Bareilly, 437 criminals were injured. In these operations, 296 brave police personnel were injured while 1 was martyred," the statement informed.
"As soon as Chief Minister Yogi Adityanath took over the reins of the state, improving the law and order situation in the state became his priority. His government adopted zero tolerance policy against mafia and criminals and intensified crackdown on such elements to strengthen the state's law and order," it added.
According to the available statistics, in the last six years more than 10,000 encounters of criminals took place in the state.
Reminding that due to this action of the police, the state which was once known for poor law and order situation and atrocities of mafias on innocent people, today is being known not only in the country but abroad as a "crime and fear-free state".
It is noteworthy that during GIS-23, Prime Minister Narendra Modi, Union Home Minister Amit Shah and veteran leaders and investors praised the law and order situation of UP. The UP Police worked in a planned and phased manner to curb crime and crack down on criminals and encounter was the biggest strategy, which created fear among the criminals, after which they started fleeing from the state. (ANI)
Read More Article: http://13.232.95.176/