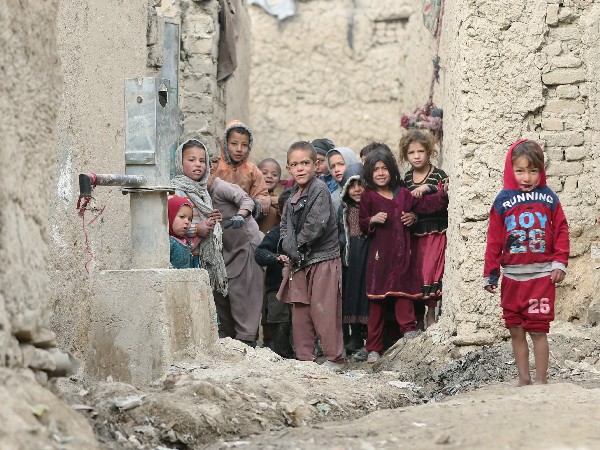 LM NEWS 24
LM NEWS 24
79% Of Afghanistan Lacks Sufficient Water Access: IOM
The International Organization for Migration (IOM) has said that 79 per cent of people in Afghanistan lack sufficient access to water for essential needs like drinking, cooking, bathing, and washing, Afghanistan-based Khaama Press reported.
The water crisis in Afghanistan is further enhanced by various challenges, particularly the most severe drought in 30 years, a deepening economic turmoil, and the enduring effects of forty years of warfare.
These compounding factors have caused an alarming situation where half of the population is facing acute hunger, with an alarming six million people on the edge of famine, according to Khaama Press report.
Taking to X, formerly known as Twitter, International Organization for Migration (IOM) stated, "79% of Afghans do not have enough water for drinking, cooking, bathing, and washing, indicating a water and hygiene crisis across the country."
In a post on X, the IOM stated that they provided water, sanitation and hygiene aid to 160,000 people in Afghanistan. The post stressed the urgency of further action required to face the ongoing water and hygiene crisis, the report said.
The organisation has appealed for USD 33 million to deliver essential water, sanitation and hygiene assistance to 2.3 million people in Afghanistan throughout 2023. They warned that "time is running out and Afghanistan cannot wait."
Earlier this month, the UN Office for the Coordination of Humanitarian Affairs (OCHA) highlighted Afghanistan's deeply concerning state of affairs, Khaama Press reported.
According to the report, 25 of Afghanistan's 34 provinces are currently facing either "severe" or "catastrophic" drought conditions.
The report highlights the urgent need for international attention and efforts needed to address the humanitarian crisis in these drought-affected regions.
Furthermore, Afghanistan is currently facing the most extensive and severe humanitarian crisis globally, where 29.2 million people need humanitarian assistance for their survival.
Afghanistan is facing one of the most alarming malnutrition rates globally. Around 3.2 million children and 840,000 pregnant and nursing mothers are experiencing malnourishment, demonstrating the scale of the issue in the country.
The updated 2023 Humanitarian Response Plan by OCHA said that it requires USD 3.23 billion in funding to assist millions of vulnerable people in Afghanistan. However, only 23 per cent of this required funding has been received so far.
Earlier this month, the International Rescue Committee (IRC) said that almost 30 million people are in serious need of assistance as funding shortfalls jeopardize the humanitarian response after the Taliban took control of Afghanistan, Afghanistan-based TOLO News reported.
The IRC warned that the shortfall in humanitarian aid for Afghanistan has contributed to a 60 per cent increase in the number of people in need, along with economic collapse, climate change, and reduced access to basic services.
IRC Afghanistan Director Salma Ben Aissa said, "Since August 15, 2021, Afghanistan has continued to suffer from a rapid economic collapse. Ordinary Afghans have paid the price; people who previously had jobs and were self-sufficient are now reliant on humanitarian aid and many families can no longer afford to feed themselves."
"Two years later the economy remains cut off from international systems and 28.8 million people require humanitarian assistance, while nearly the entire population lives in poverty. Almost 80 per cent of those in need are women and girls," she added, according to TOLO News.
Mir Shikib Mir, an Economist, said that the Taliban's interference in assistance is one of the reasons behind the cut in humanitarian aid.
"The reason is the lack of recognition of the Taliban regime which has directly affected the aid process to Afghanistan. Another reason is the Taliban's interference in assistance," he said. (ANI)
Read More: http://13.232.95.176/