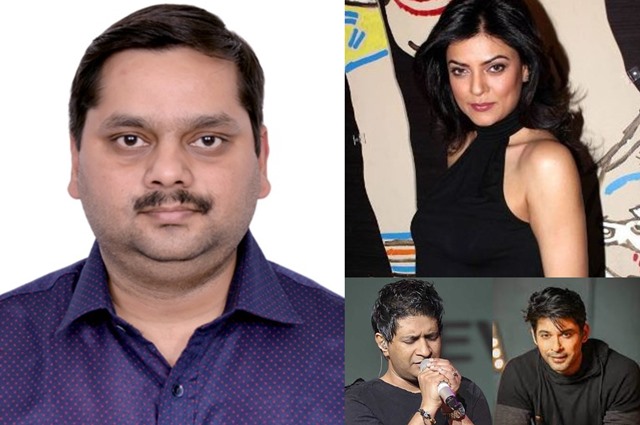 LOK ISSUES
LOK ISSUES
A Data-Based Study Is Needed On Rising Heart Attacks
Dr Vishwas Sharma says rising number of heart attacks in the middle-age group is worrying but wild speculations about its causes are equally dangerous. His views:
The recent rise in heart attacks or deaths caused by it among seemingly healthy individuals is not limited to India. This trend is being witnessed across the globe. However, in the absence of an evidence-based study or data collection, nothing could be said conclusively about the reasons behind these cases.
Having said this, medical researchers are obliged to hazard an educated guess about the few possibilities before us based on a pattern seen in these heart conditions. First, most of these cases are reported among people in their middle-age. So it can be related to mid-life problem.
Second, all these cases are happening when the country has survived two deadly waves of Covid-19 and a large scale vaccination programme. As I said before although these conditions are before us, there is no evidence-based link between the two. These are merely two facts, where no co-relation has yet been established. It is for the medical research fraternity to find out.
So, these facts that I presented are still in the realm of possibilities. Whether this trend is a post-Covid complication or related to the vaccines, we do not know for sure. Other areas that are required to be studied are: 1) Did the victims of these heart condition ever contract Covid-19; 2) which vaccine did they take; and 3) were the victims suffering from a co-morbidity that could make them more vulnerable?
ALSO READ: 'For A Shipshape Heart, Drop Dumbbell & Try Yoga'
I usually keep myself updated on ongoing scientific studies and to the best of my knowledge thus far India or any other country lack scientific evidence on the cause of increasing deaths due to cardiac arrest. I suggest the government agencies to collect more data of victims, their profiles, their vaccination status and so on. It is best to arrest this unhealthy trend early, and a study can prepare us better to educated people of the malaise setting in.
Devoid of data, research and evidence on the causes of these heart attacks, it will be irresponsible on the part of medical fraternity and the media to prescribe any solutions to our countrymen. I may talk on the pathological dimensions of heart attack and its fallouts but that is not going to help.
One good thing that has taken place is that people are now talking about it, also debating it. Part of the reason was that the victims of the heart conditions were celebrities like Sushmita Sen, who survived, Sidharth Shukla, Raju Srivastava, Singer KK etc. This made people sit up and take note.
Now it becomes incumbent on Health ministry or medical research agencies to take it further. The government should commission research on related data and profile of victims, their clinical history to unravel the underlying causes. As an immunologist, I can only advocate preventive measures. A proven healthy lifestyle and food habits will certainly go a long way in averting such tragedies.
(The narrator is Director of Vimol Paramedical Institute and Pathology Lab, Prayagraj, Uttar Pradesh)
Read More Article: https://lokmarg.com/
As told to Abhishek Srivastava