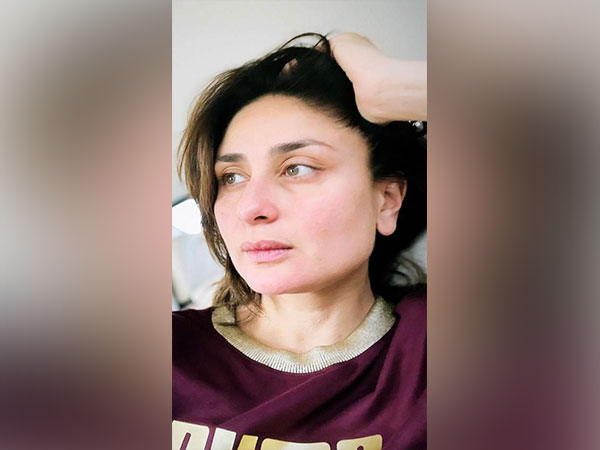 LM NEWS 24
LM NEWS 24
A Thoughtful Morning For Kareena
Actor Kareena Kapoor Khan shared a glimpse of her "thoughtful" Thursday morning mood with her fans.
Earlier in the day, Kareena posted on her Instagram story about 'The Crew' shooting update.
"Thoughtful Thursday morning. Day-27 The crew," she wrote, adding a selfie of herself from her car.
In the selfie, Kareena can be seen flaunting her natural glow.
Kareena is currently shooting for 'The Crew' and it's been 27 days.
The film also stars Kriti Sanon, Tabu and Diljit Dosanjh.
As per a statement, 'The Crew' is touted as a laugh-riot, set against the backdrop of the struggling airline industry. Three women, work and hustle to make it in life. However, their destinies lead to some unwarranted situations and they get caught in a web of lies.
Apart from 'The Crew', Kareena will be next seen in director Sujoy Ghosh's thriller which is based on the book 'The Devotion of Suspect X'. It also stars Vijay Varma and Jaideep Ahlawat. Apart from that, she also has director Hansal Mehta's next untitled film.
Recently, Kareena unveiled the trailer of her upcoming Hindi audible original podcast series 'Marvel's Wastelanders'.
Taking to Insta, Kareena dropped the trailer which she captioned, "Marvel's Wastelanders trailer is here and it's not to be missed! Listen to me as Black Widow in 'Marvel's Wastelanders, A Hindi Audible Original series', only on @audible_in."
The trailer offers a tantalizing first glance at the dystopian world of the series, which is set in a shadowy alternate future of the Marvel Universe in which the Villains have finally won and Super Heroes are nothing but a bad memory.
The first season of the hindi audible podcast original is titled 'Marvel's Wastelanders: Star Lord' and will premiere exclusively on Audible on June 28, 2023, with subsequent seasons releasing in 2023 and 2024.
The extraordinary cast assembled for 'Marvel's Wastelanders' includes actor Saif Ali Khan as Star-Lord aka Peter Quill, Vrajesh Hirjee as Rocket, Sushant Divgikr as Cora, Anangsha Biswas as The Collector, Maninee De as Emma Frost and Harjeet Walia as Kraven the Hunter.
Subsequent instalments in the 'Marvel's Wastelanders' series include 'Hawkeye', 'Black Widow', 'Wolverine', and 'Doom' which will be released later.
Jaideep Ahlawat plays Hawkeye in Marvel's Wastelanders: Hawkeye, the sole survivor of the Avengers. His estranged daughter will be played by Prajakta Koli.
Kareena Kapoor and Masaba collaborate in Marvel's Wastelanders: Black Widow. Kareena plays Helen Black while Masaba plays Lisa Cartwright. Sharad Kelkar plays a guilt-ridden Wolverine in Marvel's Wastelanders: Wolverine. (ANI)
Read More: lokmarg.com