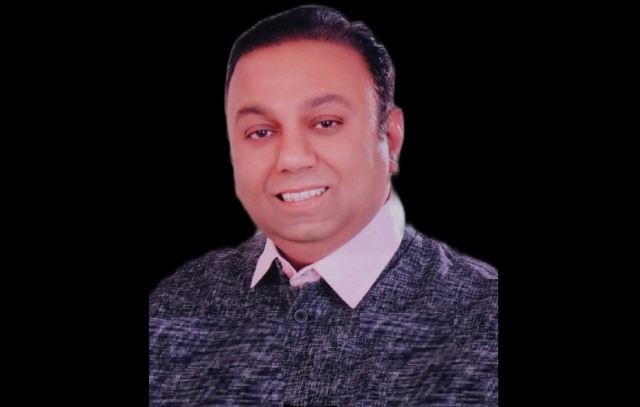 LOK ISSUES
LOK ISSUES
'AAP is Awash With Corruption, Liquor Scam Will Cost it Dearly'
Manoj Nagpal, a former leader of Aam Aadmi Party, says only those who toe the party line blindly can prosper in the party
I joined Aam Aadmi Party in 2020 after a political vacation of six years. Before that I had worked for the BJP Youth wing until 2014. I did not feel comfortable in the BJP due to factionalism and favouritism, so I decided to join the party that emerged from the anti-corruption movement.
But soon I realised that the AAP is also awash with corruption. I resigned from each and every post on August 20th when the Deputy CM Manish Sisodia's house was raided by CBI on allegations of his involvement in the liquor scam.
I would have resigned much earlier when my protest against allotment of license to a liquor vendor in Beriwala Bag, Subhash Nagar in April 2022 went unheard. Instead I was lured and intimidated. As per the new excise policy, the liquor vendor in my ward was ineligible for license because the shop was located within 100 meters of a temple.
When I first objected, I was told by the party that the distance is 102 meters. A coaching institute also operated nearby. People were scared of the vendor. You cannot change the sentiment just with a difference of two meters. It was illegal as it violated the policy.
We sat on a dharna in front of the liquor shop in April 2022. I had the support of women from well to do families. AAP leaders accused me of bribing the demonstrators. I met with the CM and Deputy CM but it seemed every one of them was in a hurry to get the liquor shop running. Then I moved to the High Court. It accepted my petition and ordered the administration to do a formal measurement of distance between the temple and liquor vend.
ALSO READ: The Competition To Get Delhi Drunk
I had already got it done officially and it came out to be 92 meters. Now it is to be done on court's order. The next date of hearing is September 15th in this case. Before that the liquor scam got exposed. I could not resist the inner voice and tendered my resignation on the very same day Sisodia was raided.
This is not the lone case. You can go out and see where liquor license have been given. There are many more cases of violation. The government knew that finally Manish Sisodia will be booked for the flawed excise policy. Even Arvind Kejriwal knew this. That is why nothing was recovered from Sisodia's house. They had managed everything in advance. The probe order from L-G was based upon a report by the Chief Secretary. This report was made under the CM's supervision. He is a smart man. He never leaves anyone who comes in his way. Sisodia is just the next one in line who may be arrested sooner or later. But that would not change the ways of AAP leadership.
Being in the party and speaking up against it is very difficult because the leadership is expert in launching smear campaign against those who cross the party line. Yahan parikrama karne wale ki chalti hai, parakram karne wale ki nahin (Those who show spine will not be allowed to work in AAP). Common workers, volunteers and slum dwellers, who are AAP's core voters, all are now fed up with the leadership. They are voiceless and choiceless.
This liquor scam will cost AAP in upcoming assembly elections due the internal unrest. We have seen the complete state unit of AAP switching over to BJP. In Gujarat the media was speculating around fifteen seats for AAP but now they have come to just a couple of seats.
As told to Abhishek Srivastava
Disclaimer: The views expressed by the narrator are his own. LokMarg does not subscribe to any person or party's views expressed here. This webzine only lends a platform to voices from all walks of society