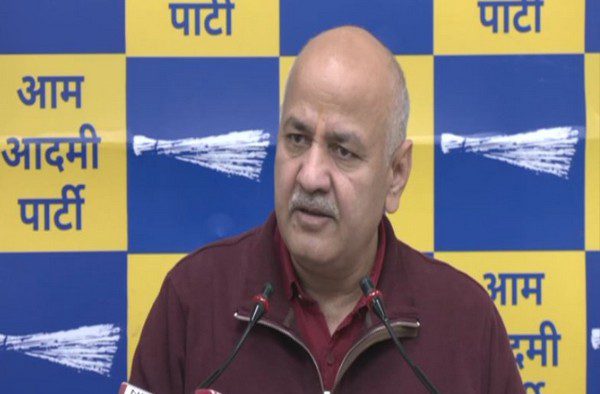 LM NEWS 24
LM NEWS 24
AAP To Move SC After Ruckus Stalls Delhi Mayoral Polls Again
Delhi Deputy Chief Minister Manish Sisodia on Monday announced that the AAP will move the Supreme Court against the BJP's alleged bid to stall the mayoral polls in the national capital.
The deputy CM claimed that the BJP councillors deliberately created a ruckus in the MCD to ensure the mayoral elections don't take place.
Addressing a press conference in the national capital, Sisodia said, "The BJP is not letting a peaceful mayoral election to take place. The BJP garnered 104 seats in the MCD elections while the AAP won 134 seats. The people of Delhi gave a clear mandate against the BJP and in favour of the AAP."
The Delhi municipality was adjourned for the third time on Monday amid a ruckus.
The AAP councillors objected to presiding officer Satya Sharma's decision to declare that the alderman would vote at the municipality meeting for the mayoral polls, said Sisodia.
Targeting Delhi Lieutenant Governor Vinai Kumar Saxena, Sisodia said, "The presiding officer was nominated illegally by the L-G but still we went ahead with his decision and insisted on a fair voting."
"She (presiding officer) came to the meeting saying that the alderman will vote. The Article 243R of the Indian Constitution says that in any legislature of a state, the alderman shall not have the right to vote in the meeting of the municipality. The same is written in the MCD Act," the Deputy CM said.
He said, "The presiding officer also declared that all three elections for Mayor, Deputy Mayor and the Standing Committee members will be held together. This is unconstitutional."
"According to the constitution, the three elections cannot be held simultaneously and are to be held in sequence after the mayoral election," Sisodia added.
On the ruckus in the MCD, the deputy CM said, "Today, all our councillors were sitting silently and only the BJP MLAs were shouting, yelling and trying to provoke our members."
"The presiding officer declared that two AAP members cannot cast their vote (in the mayoral polls) as they have corruption charges against them. There is no such rule which bars them from voting. And if any such rule does exist, we would insist that some BJP members, should refrain from voting as there are corruption charges against them," the AAP leader added.
Sanjay Singh, AAP's national spokesperson, said, "The presiding officer is taking her orders from the BJP. In the last 15 years, they have looted the Delhi Municipal Corporation and wants to continue doing that."
"That is why we are taking this issue to the Supreme Court in the interest of a legal, constitutional and peaceful mayoral election in Delhi," Singh said. (ANI)
Read More: https://lokmarg.com/