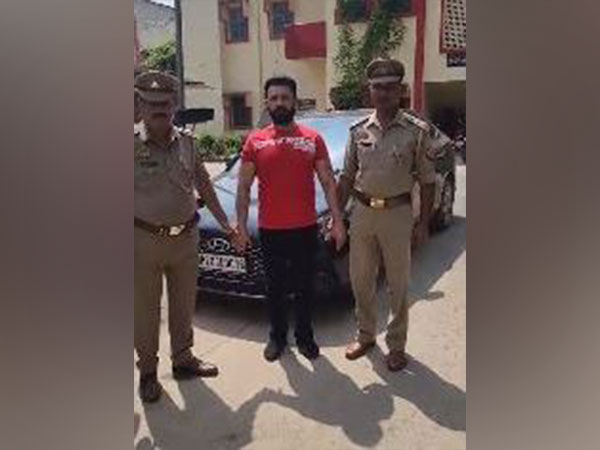 LM NEWS 24
LM NEWS 24
Abdul AKA Saddam, Member Of Atiq Gang, Arrested
The Uttar Pradesh Special Task Force (UP STF) arrested Abdul Samad alias Saddam, a known associate of the notorious Atiq Ahmed gang from Delhi on Thursday.
Samad, who is also the brother-in-law of Ashraf Ahmed, Atiq's brother, was carrying a bounty of Rs 1 lakh on his head.
According to the police, the arrest was made around 2 am when the accused reached at a DDA flat located opposite Delhi's Select City Walk mall in Malviya Nagar to meet his girlfriend.
Following the arrest police recovered two mobile phones and a car from his possession.
Abdul Samad a resident of UP's Prayagraj during integration revealed that he kept on changing his residence from place to place in Delhi, Karnataka and Mumbai to avoid arrest.
Abdul Samad allegedly played a key role in facilitating meetings between individuals and Ashraf Ahmed during the latter's imprisonment at Bareilly jail.
Further sharing details of the arrest Amitabh Yash, ADG UP STF, said, "Abdul Samad, alias Saddam, is the brother-in-law of Ashraf. He used to manage the work of Ashraf when Ashraf was in Bareilly Jail… He had taken all the shooters to Bareilly Jail to meet Ashraf using fake documents… We have found this in CCTV footage… There is a lawsuit against him in Bareilly Jail, and we have arrested him under that… He had taken all the shooters of Umesh Pal's murder and arranged their meeting with Ashraf."
"This operation (to arrest Abdul Samad, alias Saddam) was conducted by the Bareilly unit of the UP STF. He was arrested in Malviya Nagar, Delhi. He was an important and trusted member of the gang. Interrogation is going on, and we will inform you further about this," said, ADG UP STF.
Gangsters Atiq Ahmed and his brother Ashraf Ahmad were shot dead by assailants posing as journalists on April 15 outside the hospital in Prayagraj.
All three assailants — Arun Maurya, Sunny Singh and Lovelesh Tiwari — were sent to judicial custody by the district court.
Atiq Ahmed was accused in the 2005 murder of Bahujan Samaj Party (BSP) MLA Raju Pal and also in the killing of a key witness in that case, Umesh Pal, in February this year. (ANI)
Read More: https://lokmarg.com/