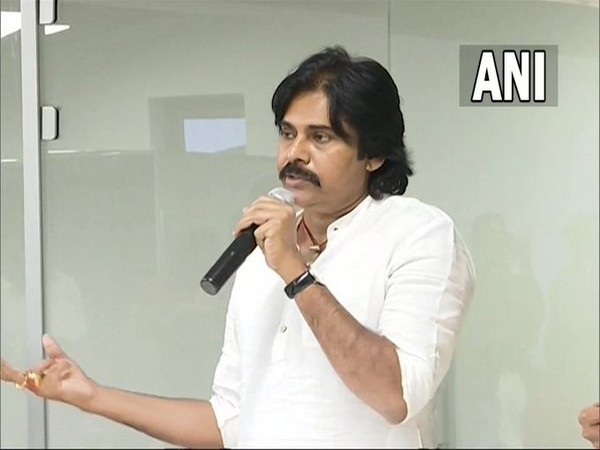 LM NEWS 24
LM NEWS 24
Actor, Politician Kalyan Exits NDA To Support Chandrababu Naidu
Actor and politician Pawan Kalyan on Thursday said that he has come out of BJP-led NDA to support TDP during difficult times.
He said that Janasena TDP is needed for good governance and development of Andhra Pradesh.
"TDP is a strong party and Andhra Pradesh needs the Telugu Desam Party for good governance, for the development of the state. Today TDP is in a struggle we will support them. TDP needs Janasainks young blood support in this situation.
"If TDP and Janasena join hands YSRCP will be submerged in the state," Pavan Kalyan said in a public meeting held at Pedana, in Krishna District.
On September 14, Pawan Kalyan had visited Chandrababu Naidu in the Rajahmundry Central Jail where the latter has been lodged after he was sent to Judicial custody in a "skill development scam".
Janasena party chief Pawan Kalyan had attended a meeting of the NDA held in Delhi on July 18. Speaking after the meeting the actor, politician said that his party would support PM Modi's vision.
"The entire meeting was extremely good and we discussed Atmanirbhar Bharat, skill India. And from our (party) side I promised PM Modi that we will stand by his vision and we will give our best" Pawan Kalyan had said.
Pawan Kalyan had also proposed an alliance of TDP, BJP, and his party in Andhra Pradesh) to fight YS Jagan Mohan Reddy's YSRCP in Andhra Pradesh. The BJP had yet to make a decision on this.
Now Pawan Kalyan has decided that his party will no longer be part of the NDA.
In the last assembly election in Andhra Pradesh in 2019, Pawan Kalyan's Janasena had won just one seat with 5.6% vote share while the TDP had won 23 seats with 39.7% vote share. YSRCP swept the polls winning 151 seats with 50.6% vote share.
Meanwhile TDP supremo Chandrababu Naidu continues to be in judicial custody. The ACB Court on Wednesday had adjourned the hearings on the bail and custody petitions of Chandrababu Naidu in the Skill Development case till October 5, Pramod Dhube, his advocate said.
"Arguments were heard from both sides in today's sessions," he had said.
The former Andhra Pradesh chief minister and TDP chief was arrested by the Criminal Investigation Department (CID) on September 9 in connection with the multi-crore skill development scam case.
TDP National General Secretary Nara Lokesh Tuesday said the Andhra Pradesh Chief Minister was implicating Opposition leaders in false cases and his father's arrest was nothing but a political witch-hunt. (ANI)
Read More: https://lokmarg.com/