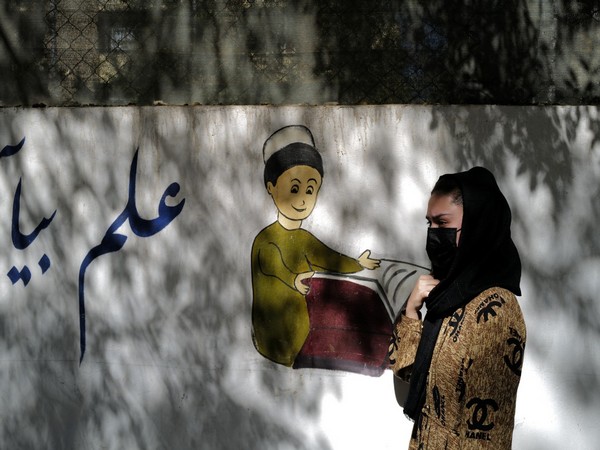 LM NEWS 24
LM NEWS 24
Afghan: Young Girls Voice For Education Through Global Campaign
The campaign, AfghanGirlsVoices, was launched on Tuesday to elevate the voices of young Afghan girls deprived of their basic right to education, precisely came two years after the de facto Taliban authorities seized control of the country.
The United Nations released a statement on Tuesday which stated that the campaign was developed in collaboration with Education Cannot Wait (ECW), a UN fund dedicated to enabling continuous learning for children during emergencies and prolonged crises, Champion Somaya Faruqi, former captain of the Afghan Girls' Robotic Team, with compelling artwork by a young Afghan female artist.
"The courage of these girls in Afghanistan gives me the strength to use my own voice as an ECW Global Champion to amplify their voices to the world," said Faruqi.
"The situation is taking an immense toll on girl's mental health and rates of suicide for girls has gone up in the last two years. It's more urgent than ever to act now, and I hope that next year, we celebrate their freedom rather than mark their oppression," she added.
As per a recent report by UN experts, the condition of women and girls in Afghanistan is the 'worst globally'.
The systematic curtailment of their human rights, coupled with the profound bias they face under the regime of the de facto Taliban authorities, could potentially qualify as "gender apartheid" and "gender persecution," the report said.
"The international community must hear this poignant call from the heart from Afghan girls and young women and mobilise in greater numbers and with renewed strength of purpose to condemn the violation of their rights," said UN Special Envoy for Global Education and Chair of ECW's High-Level Steering Group, Gordon Brown.
Afghanistan's women have faced numerous challenges since the Taliban returned to power in 2021. Girls and women in the war-torn country have no access to education, employment and public spaces.
Taliban has imposed draconian restrictions on the rights to freedom of expression, association, assembly, and movement for women and girls.
Not only this, Taliban leaders have also disregarded international calls for women and girls to be given access to education and employment. Apparently, they have also issued warnings to other nations not to meddle in Afghanistan's domestic affairs.
The Taliban have barred girls from attending secondary school, restricted women and girls' freedom of movement, excluded women from most areas of the workforce and banned women from using parks, gyms and public bath houses. (ANI)
Read More: http://13.232.95.176/