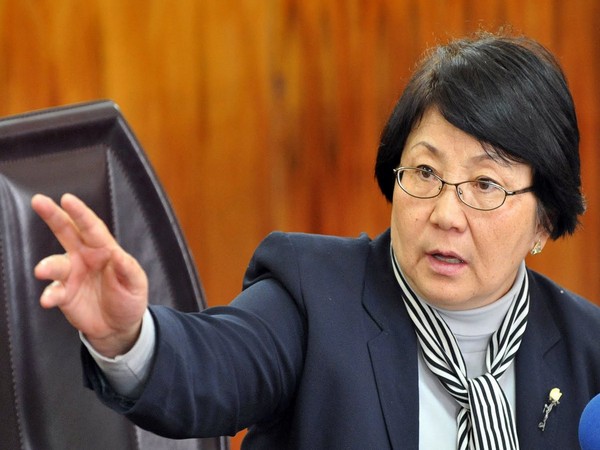 LM NEWS 24
LM NEWS 24
Afghanistan Discussed In UNSC Meet
The UN special envoy for Afghanistan Roza Otunbayeva has said that the "April 5 restrictions against the Afghan women working for the United Nations places a question mark over our activities across the country," TOLO News reported.
TOLO News is an Afghan news channel broadcasting from Kabul.
She said the Taliban gave no explanation to the UN for the ban."We have been given no explanation by the de facto authorities for this ban and assurances that it will be lifted."
Otunbayeva while speaking at the UN Security Council's Meeting on the situation in Afghanistan, said that the UN does not want to put the lives of its female staff at risk and therefore asked them to not report to the office and also asked the male staff to stay home to respect non-discrimination.
Otunbayeva said that according to the initial media reports, cultivation of opium has significantly decreased and at the same time the opium economy has helped sustain parts of the rural economy in Afghanistan, and she urged donors to consider "allocating funding to alternative livelihood programs that address the specific needs of farmers" affected by the ban on poppy cultivation, as per TOLO News.
Lana Nusseibeh, Permanent Representative of the United Arab Emirates to the United Nations, while speaking at the same meeting, said: "We must continue to insist on the inclusion of Afghan women and girls in Afghan society and this starts with education. We must see progress on the provision of education at all levels and up to the internationally expected standards and benchmarks. This is non-negotiable."
She also expressed concerns about the requiring of a hand-over of educational programs, saying that this will result in subsequent donor funding withdrawal. This will be a "tragedy" not only for women and girls but the entire country, she said.
"We must safeguard women and girls' access to the internet across the country as it is the only space where they currently move freely and today it is providing life-changing support to the education of girls in the country," Nusseibeh said, as per TOLO News.
Zhang Jun, Permanent Representative of the People's Republic of China to the United Nations, called for the removal of travel bans on the Islamic Emirate's members.
He said: "To promote dialogue and engagement, it's necessary for the Security Council Sanctions Committee to make a package of exemption arrangements for the international travel of the relevant person of the Afghan interim government."
Meanwhile, the US deputy ambassador to the UN said that the US will also carefully "watch the Taliban's action on the commitments they have stated they will uphold." (ANI)
Read More: http://13.232.95.176/