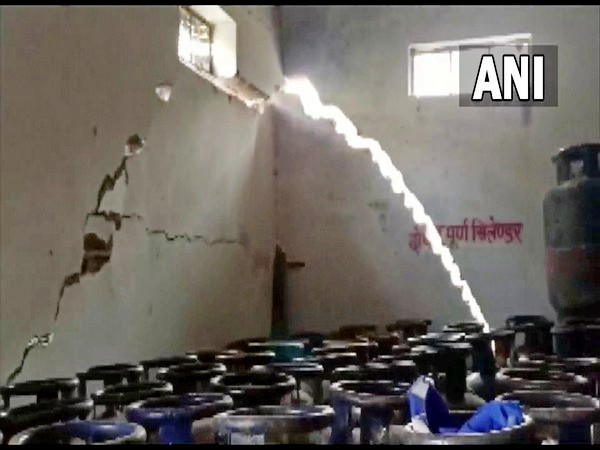 LM NEWS 24
LM NEWS 24
After Joshimath, Houses In Tehri Garhwal Develop Cracks
After Joshimath, Uttarakhand's Tehri Garhwal is also facing land subsidence, and locals, in fear of landslides, urged the government on Wednesday to take cognizance of the issue and take necessary action.
Landslides are happening in the villages adjacent to Tehri lake and cracks have increased in the houses above and near the Chamba Tunnel, putting over a half dozen families in danger, informed local people.
Under the All-Weather Project, a 440-meter-long tunnel has been constructed in Chamba and after the construction of the tunnel, cracks started appearing in the houses of Chamba Main Market.
"The cracks started appearing since the construction of the tunnel began. Several surveys took place but no action was taken. We had tenants living here but we made them vacate in 2019. We demand that the govt takes measures here just like they did for Joshimath," said Deepak Tiwari, a local affected by the subsidence.
"Our home was affected when the tunnel was only 3 to 4 meters. The sewerage system has also stopped working since then. We renovated the house and bathrooms but the new construction is also facing cracks and subsidence," said another local Dinesh Prasad Kotiyal whose house is near the Chamba Tunnel.
Another local affected in the Badoni area said, "A huge calamity is looming but we don't understand what the authorities are waiting for."
Meanwhile, sudden cracks in a few houses in the Kanwariganj area of Aligarh have caused panic among locals.
"For the last several days, cracks have appeared in some of our houses due to which we are forced to live in panic. We have also complained about it but the Municipal Corporation authorities are not taking any concrete action and are only giving assurance. We are afraid that the houses may collapse," a local, Shashi said.
According to the locals, a pipeline was laid by the government under the Smart City scheme, which is now reportedly leaking, leading to the development of cracks. (ANI)
Read more: http://13.232.95.176/