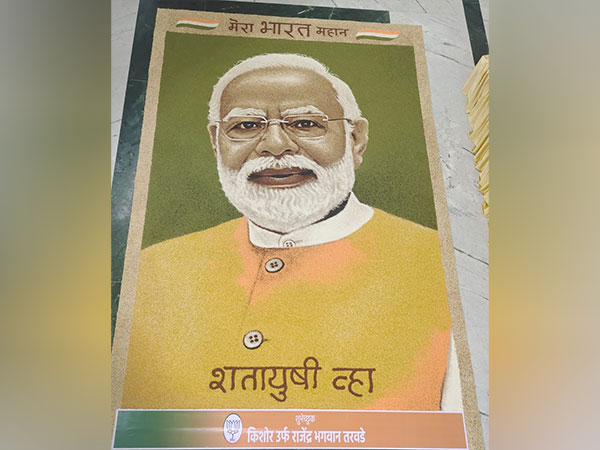 LM NEWS 24
LM NEWS 24
Ahead Of Modi's Birthday: BJP Worker Showcases His Portrait Using Grains, Millets
Ahead of Prime Minister Narendra Modi's birthday on September 17, a BJP worker in Pune is showcasing PM Modi's portrait using grains and millets.
BJP worker Kishor Tarwade said, "The size of the portrait is 10X18 feet and it has been created using around 60 kg of grains like wheat, lentils and millets (Jawar, Raagi). The portrait will be kept for display from September 16 to September 18 for visitors at the Budhwar Peth area of Pune city in Kalika Mata Mandir Bhavan. No fee would be charged to have a look out at the display."
The portrait has been created by artist Ganesh Khare and his team in 18 hours.
Kishor Tarwade added, "Wheat, til, masoor daal, hari moong daal, jawar raagi, toor daal, and sarso have been used to make the portrait."
Prime Minister Modi is going to celebrate his 73rd birthday on September 17. He was born in 1950. (ANI)
Read More: https://lokmarg.com/