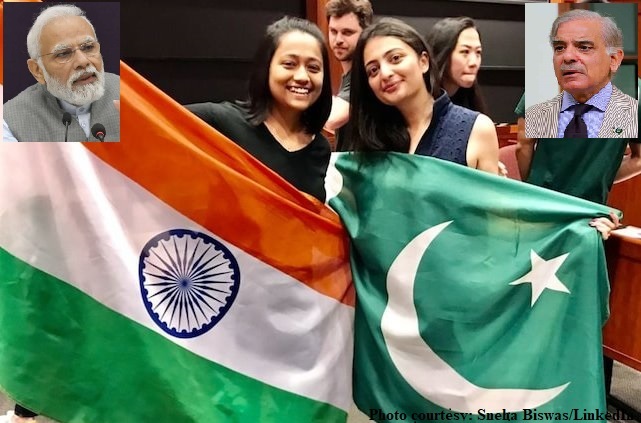 LM NEWS 24
LM NEWS 24
Ahmedabad To Host India-Pakistan World Cup Cricket Match
The blockbuster India-Pakistan match during the ODI World Cup later this year is set to be played in Ahmedabad on October 15, ESPNcricifo reported citing draft schedule of the tournament shared by BCCI with ICC.
The report said India will play their campaign opener against Australia in Chennai. The 2019 World Cup finalists England and New Zealand are set to face off in the tournament opener on October 5.
According to ESPNcricinfo, the Board of Control for Cricket in India (BCCI) shared the draft schedule with the ICC and the draft was sent to the participating countries for feedback before a final schedule is put out early next week.
The draft schedule does not mention the venues for the semi-finals likely to be played on November 15 and 16.
The final is likely to be played on November 19 in Ahmedabad.
According to the report, India are scheduled to play their league matches across nine venues.
India will play their campaign on October 8 against Australia followed by a match against Afghanistan in Delhi on October 11. After the game with Pakistan in Ahmedabad on October 15, the fourth game will be against New Zealand in Dharamshala on October 22 followed by that against England on October 29, the report said, citing the draft schedule.
The final two teams of the World Cup 2023 will be decided on the basis of Qualifier tournament to be played in Zimbabwe from June 18 to July 9.
India's seventh and ninth opponent is yet to be decided and the matches are slated for November 2 in Delhi and November 11 in Bengaluru respectively, according to the draft schedule. India are slated to play South Africa on November 5.
The report also mentioned Pakistan fixtures and said these will be held across five venues during the league phase. (ANI)
Read More: lokmarg.com