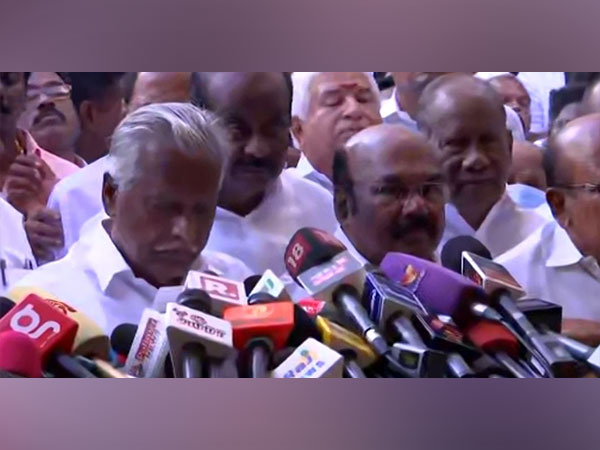 LM NEWS 24
LM NEWS 24
AIADMK Ends Ties With BJP After Tumultuous Relations
The All India Anna Dravida Munnetra Kazhagam (AIADMK) passed a unanimous resolution breaking all ties with the Bharatiya Janata Party (BJP) and the National Democratic Alliance (NDA) from Monday.
"The state leadership of the BJP has been continuously making unnecessary remarks about our former leaders, our general secretary EPS (K Palaniswami) and our cadres for the past year. In today's meeting, this resolution was passed unanimously that AIADMK will break all ties with BJP and NDA alliance," AIADMK leader KP Munuswamy said.
Munuswamy alleged that the state BJP has been intentionally attacking former Chief Minister Jayalalitha and Annadurai.
"The state leadership of BJP in the NDA alliance has been purposely attacking the AIADMK Party, former CM and leaders Annadurai and Jayalalitha. BJP State leadership also criticised AIADMK conference which was held at Madurai on August 20. This hurts cadres of AIADMK," Munuswamy said.
AIADMK Party Secretaries, District Secretaries, Parliament Members and Assembly Members held a meeting at the party headquarters in Chennai on Monday.
The relationship between the AIADMK and the BJP had hit a low since the last few months.
On September 18, AIADMK announced that the BJP is no longer their ally alleging that BJP State President Annamalai was crossing the "alliance dharma" lines. AIADMK leaders also heavily criticised Annamalai for his remarks on Annadurai and Periyar.
Both the AIADMK and the BJP frequently engaged in war of words with one another on social media. Leaders from both parties refused to comment on the alliance in public.
On September 22, AIADMK top leaders C V Shanmugam, Thambidurai, SP Velumani, Thangamani, KP Munusamy, Natham Viswanathan met BJP leaders at Delhi.
Both parties refused to comment on the developments of the meeting. However, sources suggested that the AIADMK meeting in Delhi was not fruitful. (ANI)
Read More: https://lokmarg.com/