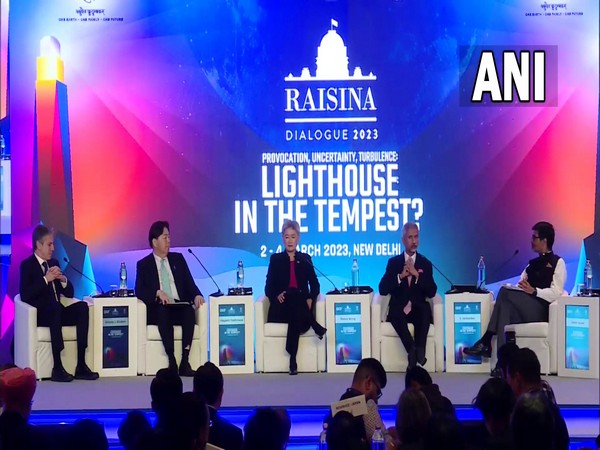 LM NEWS 24
LM NEWS 24
Allowing Russia To Do What It Is Doing In Ukraine Will Be Message To Aggressors: US Secretary Of State Blinken
US Secretary of State Antony Blinken on Friday said allowing Russia to do what it is doing in Ukraine will be a message to aggressors everywhere.
"If we allow Russia to do what it is doing in Ukraine then that's a message to the aggressors everwhere that they may be able to get away with it too," US Secy of State Antony Blinken said at the meeting of the Quad Foreign Ministers in the national capital.
Blinken was speaking at the Raisina Dialogue 2023 in Delhi themed "The Quad Squad: Power and Purpose of the Polygon,", where all Quad Foreign Ministers participated in-person.
"For us the future is so much in Indo-Pacific…Even as we are rightly focussed on what is happening in Ukraine as a result of Russian aggression, not just because it matters to Ukrainians and to Ukraine and Europe, but because it matters to the entire world," Blinken added.
On Quad grouping, Blinken said he believes it is a force for good, positive, and affirmative action.
India on Friday hosted the Quad foreign ministers' meeting presided over by External Affairs Minister S Jaishankar with participation by US Secretary of State Antony Blinken, Japanese Foreign Minister Yoshimasa Hayashi and Australian Foreign Minister Penny Wong.
The meeting comes a day after the foreign ministers meeting of the G20 in the national capital and according to the Ministry of External Affairs, the meeting offes an opportunity for the ministers to continue their discussions held at their last meeting in New York in September 2022.
On Thursday Blinken and Jaishankar met and had discussions on measures to mitigate the global impacts of Russia's war in Ukraine.
On the sidelines of the G20 Foreign Ministers' Meet, Blinken spoke to Jaishankar and shared his views on tackling global and regional challenges.
Secretary Blinken and Minister Jaishankar also discussed how to mitigate the global impacts of Russia's war in Ukraine, the United States and India's cooperation in the Indo-Pacific, the successful launch of the initiative on Critical and Emerging Technology (iCET), and regional issues.
Earlier in the day, US Secretary of State Antony Blinken had urged his Russian counterpart Sergey Lavrov to reverse Moscow's "irreversible decision" and return to implementing New START (Strategic Arms Reduction Treaty) nuclear arms reduction treaty. (ANI)
Read More:http://13.232.95.176/