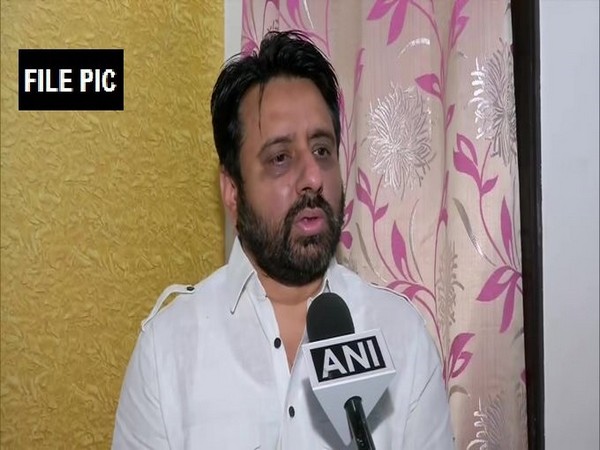 LM NEWS 24
LM NEWS 24
Amanatullah's Properties Searched In PMLA Case
The Directorate of Enforcement (ED) has conducted search operations at 13 locations in Delhi linked to Aam Aadmi Party legislator Amanatullah Khan, and his associates under the provisions of the Prevention of Money Laundering Act, 2002 (PMLA).
The searches were conducted on Tuesday in the case related to the illegal recruitment of staff in the Delhi Wakf Board and illegal personal gains by way of unfairly leasing out its properties during the chairmanship by Amanatullah Khan during 2018-2022, ED said in a press release.
ED initiated an investigation on the basis of an FIR registered by the CBI under various sections of the Prevention of Corruption Act, 1988 and the Indian Penal Code, 1860.
"Further three (03) more FIRs registered by Delhi Police are under investigation by ED as the role of Amanatullah Khan and his associates came into light," the ED said.
ED alleged that its investigation revealed that Amanatullah Khan has acquired "huge" proceeds of crime out of the said criminal activities in cash and this cash amount was invested in the purchase of various immovable properties in Delhi in the name of his associates.
During the search proceedings at these premises, ED alleged that several incriminating records and evidence in the form of physical and digital evidence had been seized which indicate the role of AAP MLA Amanatullah Khan, in the offence of money laundering.
Earlier Delhi Chief Minister Arvind Kejriwal challenged PM Narendra Modi to prove that AAP leaders were involved in any scams.
"The raid on Amanatullah yesterday is a part of Modi ji's plan to end AAP. Kejriwal has committed a bus scam, road scam and electricity scam, I am challenging Modi ji to show proof. All these investigations that are going on are fake and their purpose is not to end corruption. Their aim is only to harass the opposition. Modi ji has become very arrogant. When the king of a country becomes so arrogant, then how can that country progress?" said Kejriwal.
Speaking on the raids on his residence, AAP MLA Amanatullah Khan said that the ED didn't show any FIR on the basis of which the raids were conducted.
"They did not show me any FIR copy, they just said that we have come to search the house in a 2016 case in which I am already out on bail. They were at my house for 12 hours. My mother has breathing problems and was given a nebulizer 3-4 times. Everyone was troubled but these people did not agree," Amanatullah Khan said.
The raids at the premises of AAP MLA Amanatullah Khan came close on the heels of the arrest of fellow AAP leader and Rajya Sabha MP Sanjay Singh in connection with the Delhi excise policy 'scam'. (ANI)
Read More: https://lokmarg.com/